New Era at Archery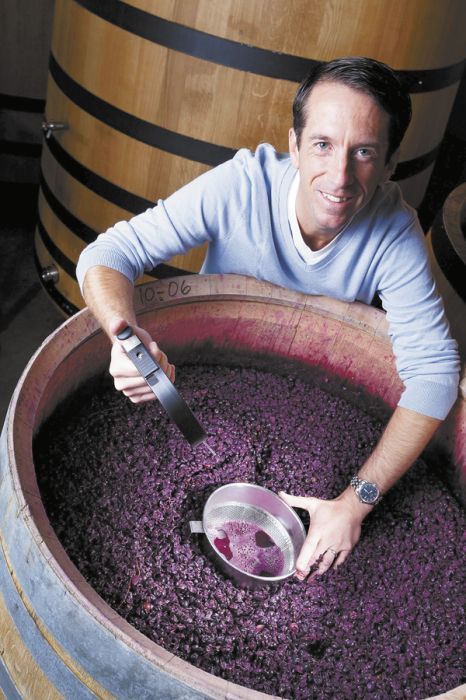 By Oregon Wine Press Staff
Archery Summit in Dayton recently announced its new general manager/winemaker, Christopher Mazepink. Beginning in April, he will manage all vineyard and winemaking operations — including the overseeing of six estate vineyards across 120 acres in the Willamette Valley —working with longtime director of vineyard operations Leigh Bartholomew.
"Christopher Mazepink's extensive Oregon winegrowing expertise and familiarity with the unique terroir of the Willamette Valley make him a natural fit," said Erle Martin, CEO of Crimson Wine Group, Archery Summit's parent company. "He brings with him an impressive pedigree, having consistently received 90-point scores for his wines in outlets, including Wine Spectator, The Wine Advocate and Pinot Report, and has had multiple wines included in the "Top 100" lists of Wine Spectator and Wine & Spirits."
After Mazepink's graduate studies in fermentation science at Oregon State University, he began his career as an assistant winemaker at Lemelson Vineyards in Carlton in 2002. From there, he became the assistant winemaker at Shea Wine Cellars Newberg; there, he was promptly promoted to winemaker in 2004, within the first year of his hire. In 2008, he took the reigns as director of winemaking and viticulture at Benton Lane Winery in Monroe, where he oversaw all vineyard and winemaking operations for the 26,000-case production winery, including a 145-acre estate vineyard.
At Archery Summit, Mazepink's focus will be on expanding the winery's impressive Pinot Noir program, which already has a reputation among the finest of new world Pinot Noir, as well as raising the profile of the winery's Pinot Gris production. Previously only producing small batches of the varietal, Archery Summit is releasing this spring its first nationally distributed Pinot Gris, sourced from a small collection of Willamette Valley vineyards.
Mazepink replaces longtime winemaker Anna Matzinger, who has been with the winery since 1999. After playing an instrumental role in hand-selecting Mazepink as her successor, she will be leaving her full-time position at the end of March and will remain as a consultant through the end of 2013.