Memorable Memoirs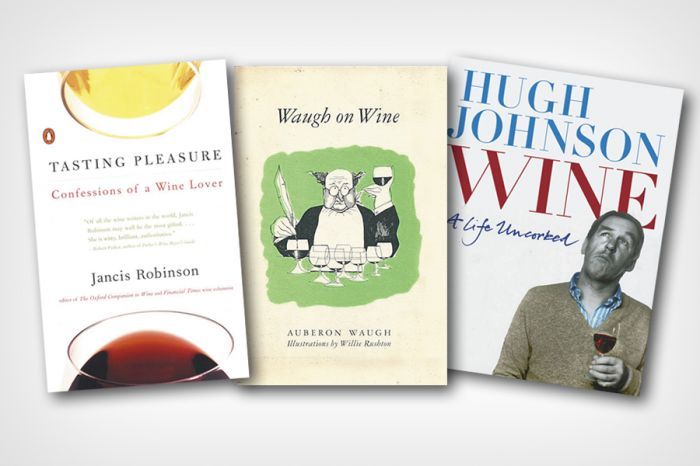 By Michael Alberty, Storyteller Wine Co.
Today's wine world is truly filled with humor, mythology and kismet, as the following three memorable memoirs so clearly illustrate.
"Waugh on Wine" by Auberon Waugh
My love of wine — and writing about wine — began when a friend gave me a copy of this book. This wry memoir showed an Oregon kid like me there was a big, exotic world of wine beyond the Willamette Valley. Waugh's book also instilled a sense that wine should be approached with a good dose of humor.
The one entry from Waugh's book that will stick with me forever is "...wine writing should be camped up. The writer should never like a wine, he should be in love with it; never find a wine disappointing but identify it as a mortal enemy, an attempt to poison him; sulphuric acid should be discovered where there is the faintest hint of sharpness. Bizarre and improbable side-tastes should be proclaimed: mushrooms, rotting wood, black treacle, burned pencils, condensed milk, sewage, the smell of French railway stations or ladies' underwear — anything to get away from the accepted list of fruit and flowers. I am not sure that it helps much but it is more amusing to read."
"A Life Uncorked" by Hugh Johnson
I was in awe after finishing this tour de force travelogue through the greatest wineries on the planet. Yet despite all the incredible stories, the main lesson I took away came in the last paragraph.
Johnson wrote, "Its life, in the last analysis, is what sets wine apart. There is nothing else we buy to eat or drink that brings us the identity of a place and time in the same way that memorizes and recalls (if we listen) all the circumstances that made it what it is. You can, of course, like a college examiner, submit every sample to the same critical appraisal and accept or reject it. Or you can embrace the identity, enjoy the circumstances, be transported to other places and times. Embrace even the mythology: It adds to the colour of life."
"Tasting Pleasure: Confessions of a Wine Lover" by Jancis Robinson
In this book, Jancis Robinson traces her love of wine to a dinner date when she was a student at Oxford. Her boyfriend ordered a bottle of a 1959 red Burgundy that was so profound she never stopped thinking about wine. After school, she went to work for a travel agency, and wherever she went, great wine experiences seemed to fall in her lap, eventually landing her a job as a wine journalist for a British publication.
Years later, I saw her speak at IPNC (International Pinot Noir Celebration), and she remarked how she had never really planned anything; that almost every important turn in her professional wine life had been due to external forces pushing her in certain directions. For me, that sense of destiny is the beauty of the wine world. After all, not many people spend their childhoods dreaming of becoming a winemaker or playing "wine retailer" with the neighborhood kids. Almost all of us end up here as the result of those whimsical "external forces."
About Storyteller Wine Company
At his John's Landing neighborhood wine shop, Michael Alberty focuses on wine that tells a story. He's quite a storyteller, himself, too, thus the name and the shop's success. You will find winemaker tastings on a regular basis, featuring Portland producers and others. Storyteller, 5511-B S.W. Hood Avenue, Portland, is open Fridays, 4 to 9 p.m., and Saturdays, 10 a.m. to 7 p.m. Check out www.storytellerwine.com for regular blog postings about Storyteller wines.