Trading Places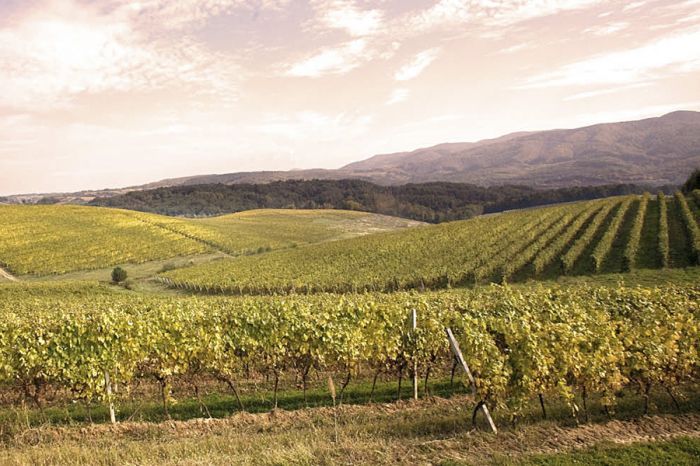 Two groups of young wine professionals from different parts of the world will change places for an opportunity to study culture, geography, economy, government, customs, languages and, most of all, winemaking.
This incredible opportunity is made possible by District 5100 Rotary International, which includes Rotary clubs from throughout northern Oregon and Southern Washington. The two groups included in the exchange represent Oregon and Croatia.
The Group Study Exchange (GSE), taking place April 26 to May 26, 2013, is the only program of its kind for Rotary District 5100 this year. Led by Rotarian Art Hill, vice president of economic development at Blue Mountain Community College, team members — all non-Rotarians — are selected through a competitive application process, representing a unique perspective of Oregon's wine industry.
Team leaders and members include: Art Hill (leader); Rebekah Bellingham (member), direct-to-consumer sales manager, R. Stuart Winery; Chris Burrough (member), cellar master, Erath Winery; Tom Champine (member), distribution sales and market development manager, Raptor Ridge Winery; Wynne Peterson-Nedry (member), winemaker, Chehalem Winery.
In preparation for the exchange, all team members researched the political history, geography and winemaking history of the region. Further, they diligently studied Croatian, so that they represent Oregon in the best possible way. Three members, selected as alternates, are also performing this research in the event that one of the five members cannot participate.
During the exchange, the GSE group will be hosted by Rotarians of Croatian District 1930. They will travel throughout the winemaking regions of Croatia and explore numerous facets of a wine industry dating back to the Roman era. The Oregon team will conduct cohesive presentations of Oregon and its wine industry to Croatian Rotary Clubs, and act as ambassadors as they travel and meet their peers throughout the country.
While the District 5100 Team is in Croatia, a group from Croatia will be visiting Rotary Clubs in the district, April 30 to May 27.