La Crema of the Crop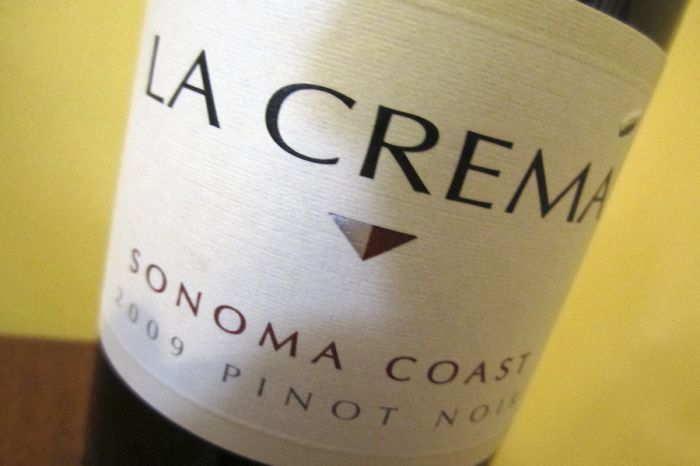 By Karl Klooster
Following weeks of flying rumors and media speculation, Jackson Family Wines, the nation's 10th largest wine company, has announced the purchase of three vineyard properties in Oregon's Willamette Valley.
The holding company, which owns 35 brands, most prominently Kendall-Jackson, as well as Arrowood and Cambria in California, and Yangarra in Australia, confirmed the deal in a March 15 press release.
In part, it said: "Since the company was founded in 1982, it has been dedicated to exploring cool-climate growing regions and creating wines that are an honest expression of those unique areas. With a reputation for producing some of the finest Pinot Noir and Chardonnay available, Oregon was a natural extension of the company's focus on coastal viticultural areas.
Two of the properties in the deal are Zena Middle and Zena East, which together account for 164 acres of the Zena Crown vineyard in the Eola-Amity Hills. Surrounded by the estates of Bethel Heights Vineyard, Cristom and St. Innocent Winery, Zena Crown supplies fruit to wineries such as Penner-Ash Wine Cellars and is considered an excellent site for Pinot Noir.
In April 2008, the California Public Employee Retirement System (CalPERS) sold the parcels to Connecticut-based institutional investment firm Commonfund for $8.75 million.
The move will substantially strengthen their La Crema brand, which emphasizes the two varietals, in particular Pinot Noir.
Barbara Benke, Jackson Family Wines chairwoman, said, "I admire Pinot Noirs from the Willamette Valley and its sub-appellations like the Eola-Amity Hills AVA. The best Pinots from Oregon are refined and profound with excellent ageability.
"When we saw Zena East, Zena Middle and Maple Grove," she went on to say, "we were enthused by the prospect of making world-class Pinot Noir from these distinctive properties."
The third property is Maple Grove Vineyard, a 655-acre former Christmas-tree farm southwest of Monmouth, Ore., also acquired by Commonfund from CalPERS in April 2008, for a price of $4.6 million.
Sources say that 50 acres of the property have been trellised but not planted with vines, with an additional 300 acres suitable for planting.
In speaking with Richard Wollack, managing trustee of Premier Pacific Vineyards, Oregon Wine Press confirmed that all of the vineyard development was done by his firm with backing from CapPERS.
The area west and southwest of Salem, where Maple Grove Vineyard sits, may be an under-the-radar region poised to gain prominence. A group of 12 wineries is currently preparing to propose a new sub-appellation, tentatively titled Perrydale Hills, in the area.
Joe Dobbes, founder and winemaker of Wine by Joe in Dundee, confirmed that his company has been contracted to produce Oregon Pinot Noir from the 2012 vintage for La Crema.
Dobbes would not elaborate further, but his winery, which produced 112,000 cases for its own and custom crush brands in 2012, has an annual production capacity exceeding 140,000 cases.
In anticipation of Jackson's move, NW Wine Company of Dundee purchased two vineyards totaling 180 acres near the Maple Grove location in February. Managing partner Laurent Montalieu is quoted as saying: "I felt the writing was on the wall."
The arrival of the California giant in Oregon would considerably alter the local picture. La Crema, which is Jackson Family Wines second largest label behind Kendall-Jackson, produced some 900,000 cases annually.
Putting that production in perspective, it is more than Oregon's top six producers combined.