The Meal Matchmaker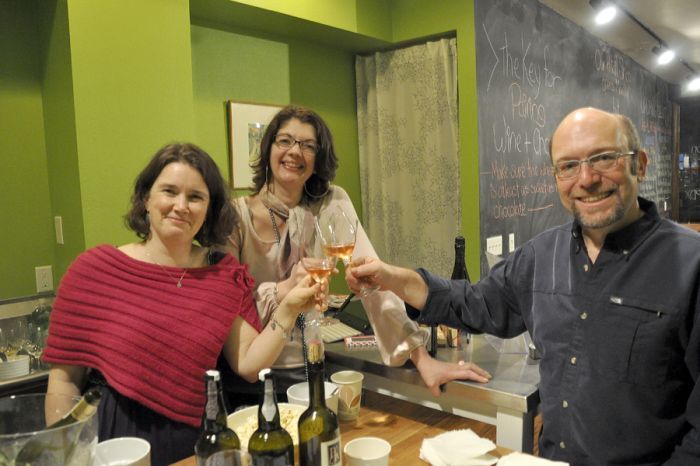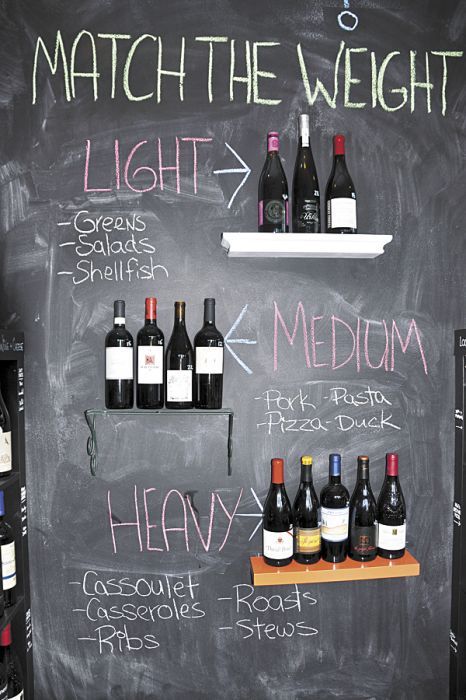 By Paula Bandy
Pairings Portland Wine Shop, the city's new "wine playground" in Northeast Portland is all about love — love of wine, love of food, love of them together. Add to that, owner Jeffrey Weissler's passion for teaching how to create and enjoy your individual palate, and you have a recipe for sipping success.
Located in the GLEE building on the southwest corner of N.E. 24th and Glisan, Pairings Portland lives up to its happy locale with sky blue-trimmed windows and vibrant leaf-colored walls. Its lush, fresh ambiance is not surprising since Weissler is also the founder of ConsciousWine, an online guide to wineries following earth-friendly practices. At Pairings Portland, 80 percent of the wines are organically and sustainably farmed and all meet Weissler's standard of wines that "unfold like a good story."
Weissler's own story begins in New York, where he was born and raised. For six years, Weissler managed Suburban Wines & Spirits in Yorktown — where he had his first taste of high quality organic wines. From there, he followed his heart West, leading him to New Mexico and Ashland, where he met his "partner in wine," Megan Wilkerson.
After moving north to Portland last summer, the couple settled into the city; Weissler taking to the streets on his bicycle and Megan resuming her career as a set designer, which is on clear display in the new wine shop. Theatrics play with retro wooden theater seating combined with French provincial-style armchairs mixed with bright orange directors chairs.
From the store's design alone, one understands the couple's eclectic tastes in wine and, of course, food to match. It was during a sojourn through Europe that he reflected on the "deeply-rooted" connection between wine and food. The store is designed to demonstrate that connection with chalkboard walls covered with possible pairings. Customers can follow the signs to discover wines "By Cuisine" or "By Food." Whether you like potato chips, persimmons or pâté, he can help you find the perfect wine to complement them.
He can also pair wine with customers' personalities, as well, and even their beloved pets. Calling the custom pairing "Paws & Pours," he helps patrons choose a wine based on the characteristics of their four-legged friends. For example, Weissler suggests to this writer, the owner of a mini-dachshund, rosé because like a doxie, "rosés are poignant, to the point and insatiable," says Weissler.
"Talk to me, about what you like, and chances are I'll open a bottle and pour you a taste," Weissler says. And chances are you'll hear his opinion on the source of good wines using, of course, Star Wars. "The life force in the soil and fruit create the vitality that lives in the product, which in turn can zap our taste buds," he joyfully explains.
Appropriately named Glee Club, the shop's wine club, says Weissler, "is a fun, approachable version of a different way to look at the world of wine for the beginner or expert; it has a different kind of vibe, a little 'other' going on."
While his way of describing wine could be considered unconventional, his passion for wine is undeniable.
Observes Beverly McKenzie, a friend and fellow wine aficionado, "His heart can be found in every bottle of wine he handpicks for the store."
Paula Bandy is a freelance writer based in Jacksonville.
PAIRINGS PORTLAND
Address: 455 N.E. 24th Ave., Portland
Hours: Wed.–Sat., noon to 7 p.m.; Sun., 2 to 6 p.m. (See website for classes, music and events dates.)
Phone: 541-531-7653
Web: www.pairingsportland.com