Riding High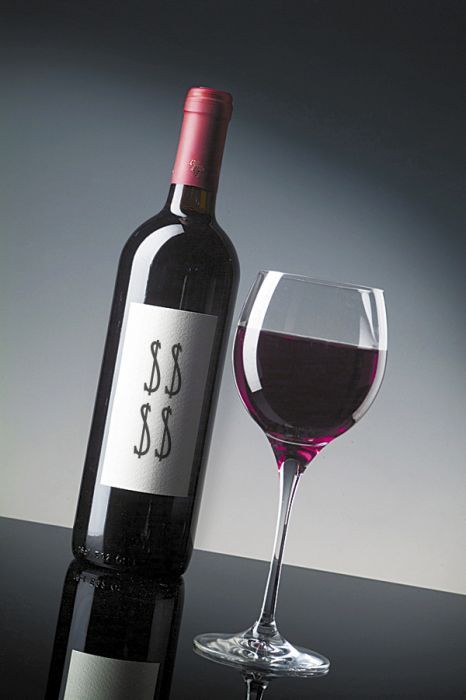 By Karl Klooster
It's often heard that Oregon Pinots may be good, but they sure are expensive. And it's true that some consistently outstanding producers price their wines well above the norm. But, as the old belief dictates, everything is relative.
Since the best from Oregon can now unquestionably compete head-to-head with the best from Burgundy, take a look at these prices for a half dozen of the finest from the acclaimed Côte de Nuits. All are Grands Crus, the highest rank that can be awarded a wine in France. That is, the individual vineyard has been granted its own appellation of origin.
Only 28 red Burgundies bear this designation. Among them, just a few are entirely owned by one producer. So wines from the same year and essentially the same location can vary according to how each producer made them.
2010 Grand Cru red Burgundies: Bonnes Mares, $220; Chambertin-Clos de Bèze, $260; Clos de la Roche, $170; Clos de Tart, $500; Clos de Vougeot, $105; and Le Musigny, $475.
All of the above prices are based on averages from U.S. retailers. Conspicuously missing are any Domaine de la Romanée-Conti wines. None of the 2010 DRCs have yet been released.
However, for the interest of all but certain multi-millionaires, that fact scarcely matters. Among the 2009 DRC wines, La Tâche is fetching an average price of $3,000 per bottle, and its big brother, Romanée-Conti, tops out at $14,000 per bottle.
Oregon has the occasional challenging season, but nothing close to Burgundy. The weather at harvest in Burgundy is notoriously inconsistent, inevitably affecting the quality of the wine from year to year.
For example, 2010 in Burgundy was beset by rains right up until harvest with resultant mildew problems. Some wines turned out well, but at least half of all Burgundies had to be chaptalized — the addition of sugar to increase alcohol.
Recalling 2010 in northwestern Oregon, like Burgundy, it was precarious directly before harvest. As the season came to an end, a string of warm days brought full ripening. Had this welcome climactic condition not occurred, it would likely have meant lower brix grapes whose sugar levels would have to have been increased through chaptalization.
Though adding sugar occurs less frequently in Oregon compared to Burgundy, it happens, and the extent of its application is limited by federal law. The adjustment enhances the wine with little adverse effect on flavor.
Looking at a dozen of some of Oregon's most highly regarded wineries, it's interesting to note how they routinely have refused to compromise on price. This is not a comprehensive list, by any means, but it does exemplify what these producers and the industry consider a fair price for top quality in the current marketplace. More importantly, it is the price being readily paid by willing buyers who represent a knowledgeable segment of the consumer base.
A sample of high-end Oregon Pinot Noirs: Archery Summit 2010 Arcus Estate, $100; Beaux Frères 2009 Beaux Frères Vineyard, $90; Bergström Vineyard 2010, $80; Elk Cove 2010 Roosevelt Vineyard, $75; Adelsheim 2010 Temperance Hill Vineyard, $68; Domaine Drouhin Oregon 2009 Laurène, $65; Ken Wright 2009 Canary Hill Vineyard, $370 (6-pack); Brick House 2010 Evelyn, $60; Lemelson 2010 Jerome Vineyard, $50; Soter 2009 Mineral Springs, $50.
Of course, most of the above — along with most other Oregon wineries — offer a portfolio of wines at varying price levels. The examples listed simply indicate the level of top-end pricing currently as compared to Burgundian Grands Crus.
In other words, everything truly is relative. But remember, while you can pick your friends but not your relatives, you can pick the best Oregon Pinots and know you are buying a relative bargain.
Karl Klooster is the associate editor of the Oregon Wine Press and writes a wine column for the News-Register in McMinnville. He became professionally involved in wine in 1972.