Yakety Yak with Yarrow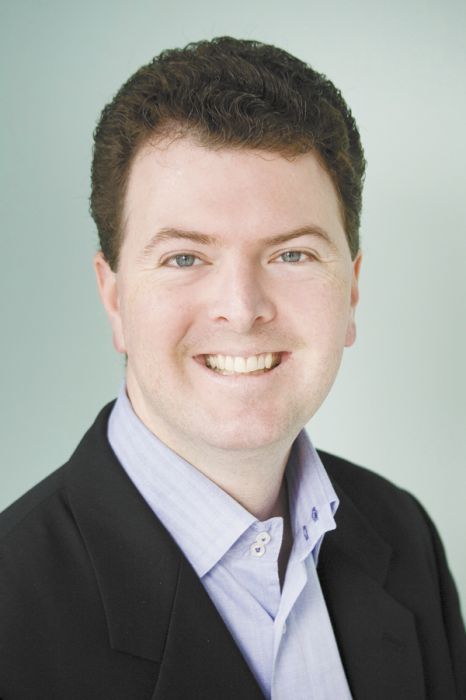 Alder Yarrow
Alder Yarrow launched the wine blog Vinography in January 2004 as a personal project. The site is now a respected source for non-mainstream wine writing and one of the most influential wine blogs on the Internet. Featuring wine and saké critiques, restaurant reviews, editorials, book reviews, wine news and wine event coverage, Vinography publishes new content daily to a global readership. San Francisco Magazine has called Yarrow "The Wine World's Brightest Cyberstar," and he is widely accepted as the pioneer of wine blogging.
A blogger by night only, Yarrow spends his days as the founder and principal of HYDRANT, an interactive design and strategy consulting firm.
Yarrow regularly speaks and presents at wine events around the world, including Symposium for Professional Wine Writers at Meadowood in Napa Valley and the Aspen Food & Wine Classic. He has also appeared as a panelist and speaker for events and organizations such as Wine 2.0, The Commonwealth Club and the Churchill Club. He is currently a member of the editorial board for Sommelier Journal and author of the Sonoma and Marin County chapter of "Opus Vino," a comprehensive look at the world's wine regions and their best wines. Published in 2010, the 800-page book was a finalist for the 2011 James Beard Journalism Awards.
Since November 2011, Yarrow has been a columnist for wine writer Jancis Robinson's website, www.jancisrobinson.com. His column, "Alder on America," focuses on current events, trends and happenings in the world of American wine.
Yarrow graduated from Stanford University, with time spent at Oxford University. He lives in San Francisco with his wife and daughter.
How did you first become interested in wine? Was there an "ah-ha!" wine?
AY: In college, I had the opportunity to study for a time at Oxford University. While there, I was legally able to drink, and also quite unable to bring myself to eat the food that was being served in the college dining rooms; so I began to cook for myself. Somehow I arrived at the notion that the appropriate thing to do was to drink wine with my dinner. I would go down to the local bottle shop, choose something — entirely based on the label — and bring it home to have with my spaghetti or omelet or steak. I fell in love with wine, bottle by bottle. My fascination came from the sheer variety of wines and how they all tasted differently.
In your opinion, what are Oregon wine's strengths and weaknesses?
AY: Oregon's greatest strength has to be its climate. I believe that Pinot Noir in particular needs very cool sites to make wines that transcend merely good and begin to flirt with greatness. And of course, the region has people dedicated to exploiting that, to expressing the place through its wines.
If you were to open your own winery, where would it be, what would you make and what would your winery be called?
AY: I certainly fantasize about making wine, simply because I know I would learn a lot about wine in the process, but I don't think I'm crazy enough (or rich enough) to open my own winery. However, assuming money were no object whatsoever, I'd buy a limestone hillside vineyard on the south island of New Zealand and grow Pinot Noir. As for the name, I'll have to get back to you. I think names are quite important, and I don't think I'd arrive at one lightly.
Over the years, who has been your favorite interview?
AY: Certainly one of the most incredible experiences I've had as a wine journalist was my visit to the wine cellar of Imre Kalo in the village of Eger, Hungary. (http://www.vinography.com/archives/2012/07/love_is_all_you_need_the_magic.html). Even though he and I had to communicate through an interpreter, the connection we made was quite electrifying.
What is the future of wine blogging?
AY: The future of wine blogging is the future of wine writing. Simply put, in about 10 more years, no one will really be using the word blog at all. People will simply be writing online in various forms, and many will become quite mainstream alternatives to the traditional print publications we have today. There will be many more voices in the world of wine, which will be a good thing, but it will become more challenging to find the voices that you care about.