To Spain, With Love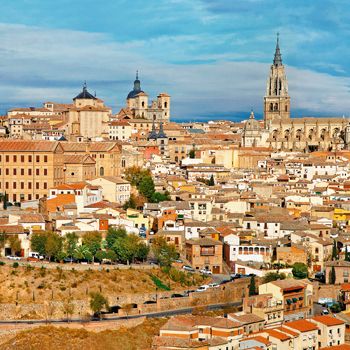 By Hilary Berg, OWP Editor
Well, I've never been to Spain, but I imagine it to be a romantic country. Really, anywhere in Europe sounds dreamy as I write this letter in rainy, foggy McMinnville.
With a space heater at my feet and a loud, rumbling truck — playing some country song that sounds more pop-rock — outside my office window, I am daydreaming about Barcelona, Madrid, Seville and more.
Okay, so many parts of Spain are also chilly this time of year, but that's what's so wonderful about imagination. I am conjuring up warm breezes, spicy, fragrant food and a glass of Rioja Gran Reserva Tempranillo in hand.
To be considered a Gran Reserva, the wine must be aged at least two years in oak and three years in bottle. Returning to reality, I know I don't need to travel the world — in my head or otherwise — to experience one of these special wines. Abacela, Oregon's pioneering Tempranillo producer, released such a wine last year.
The wine is called Paramour and its vintage is 2005. I was honored to be one of the few journalists tasting the wine at an organized dinner hosted at ¡Oba! in Portland's Pearl District.
Paramour is in a class of its own. While I can't recall my exact notes, I remember being wowed and wanting more — fat chance with only 170 cases produced and 75 percent of that allocated to a loyal and lucky wine club.
Tempranillo, in general and at all levels, is a sensual, food-friendly wine perfect for a romantic dinner at any of Oregon's popular tapas restaurants.
When writer Kerry Newberry returned from Spain this past year, she suggested a Tempranillo and tapas article. My reaction? ¡Perfecto! Followed by a grumbling stomach.
As you read Kerry's feature, you'll learn how Tempranillo, tapas and passion all come together so effortlessly. In addition, the included recipes from McMinnville's tapas restaurant, La Rambla, are sure to please — seriously, the Patatas Bravas could romance anyone's palate.
This Valentine's Day, I encourage you to head to Spain — not talking about the real deal or in your head either — by taking your sweetheart to one of the many Spanish restaurants across the state. And when asked for your drink selection, I hope you'll order a local Tempranillo.
And when you do, get ready to fall head-over-heels in love with Oregon wine all over again.