Science Behind the Art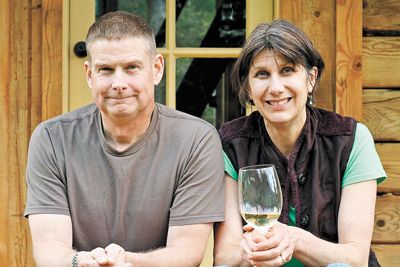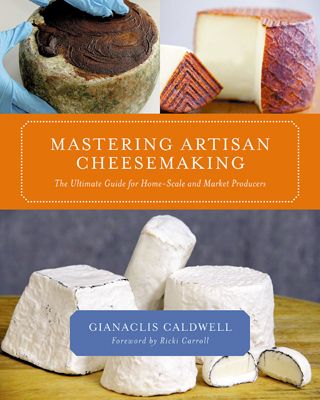 Review by Christine Hyatt
In her latest book, "Mastering Artisan Cheesemaking: The Ultimate Guide for Home-Scale and Market Producers," award-winning Southern Oregon cheesemaker and author Gianaclis Caldwell of Pholia Farm shares her considerable knowledge and passion for the art and science of cheesemaking.
The book simplifies complex cheesemaking components and processes them into digestible bites, while not shying away from the technical and provides a good bit of encouragement for those for whom the science is fascinating, yet a bit intimidating. Aspiring and experienced home and small-scale cheesemakers will benefit from this thorough, thought-provoking and well-researched guide.
Caldwell knows cheese. She began her cheesemaking exploration on a quest for self-sufficiency. Since childhood, she has had an affinity for dairy animals and wanted a healthy, affordable source of milk and cheese for her family.
After her husband, Vern, retired from the Marine Corps, the couple returned to family land in the Rogue Valley along with their two young daughters, Phoebe and Amelia. The intention was to turn milk from their growing herd of Nigerian Dwarf goats into a small farmstead cheese business.
When her early cheeses won Best of Show at the 2003 and 2004 American Dairy Goat Association cheese competition in the amateur division, she knew she was on to something good. Caldwell perfected her recipes as the family lived in an Airstream trailer and transformed the completely undeveloped property into a fully functional, off-the-grid dairy, award-winning creamery and homestead.
The Caldwell's ultimate DIY endeavor spanned seven years, and included design and construction of not only the dairy and creamery, but also the installation of a photovoltaic array and micro-hydro system, completely powering their dairy, cheesemaking operation and home.
Along the way, the lack of information on developing and constructing a small creamery, and on the business of cheesemaking surprised Caldwell. To fill that gap, she published her first book, "The Farmstead Creamery Advisor," in 2010. It has since become a valuable resource for emerging cheesemakers in the cheese community.
Though a considerable number of fine books on home cheesemaking already exist, "Mastering Artisan Cheesemaking" (Chelsea Green, 2012) is a game changer in its innovative approach and bold in its promise.
It explores the fascinating and complex process of transforming milk into cheese at the molecular level, diving deep into how variables — milk source, time, temperature, pH and culture choice — intersect to create the multitude of styles, or families, of cheese. Cheesemakers with an understanding for this interplay are able to go beyond simply following a recipe to actually creating new recipes to suit their milk source and palate.
The first section explores the science, introducing the reader gradually to the various aspects of cheesemaking, from the basic components of milk to the attributes of cultures and coagulants. The ensuing chapters explain the scientific underpinnings of the various stages in the cheesemaking process and techniques for successful affinage, the aging of cheese.
A comprehensive chapter offers advice on setting up and equipping a home cheesemaking space or small creamery, with recommendations on tools needed — pots, vats, milk storage, forms, molds, etc. Helpful tips for setting up the space, including storage and temperature considerations, follow along with a primer on the essentials of food safety and sanitation.
After tackling the theory, the book takes a turn toward the tasty, exploring the styles of cheese, from fresh to brined to those with white or blue mold, as well as hard and grating cheeses.
Each chapter examines the steps taken to produce the style and varieties of cheese found within it. Detailed, scalable recipes are included along with culture charts to help demystify the myriad of choices. Generous color photos of cheese, processes and troubleshooting tips are featured alongside personal stories of cheesemakers who have contributed recipes or expertise to the volume.
Mastering anything, let alone something as complex and multifaceted as cheesemaking, is an accomplishment in itself. Translating that mastery and communicating some high-level science into a clear and concise format that informs, encourages and engages the reader requires a special genius and generous spirit. Gianaclis has succeeded on every level, and aspiring cheesemakers — and those who love them — are all the better for it.