Harvest to a "T"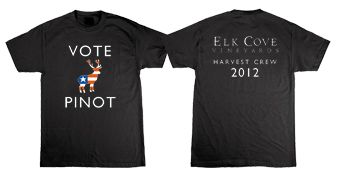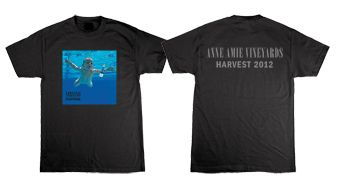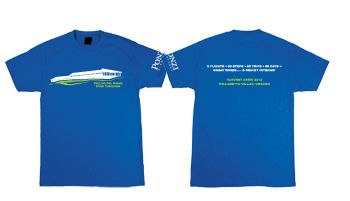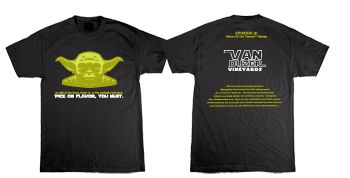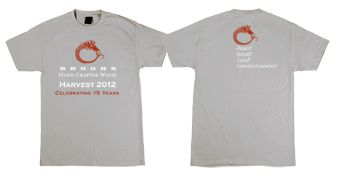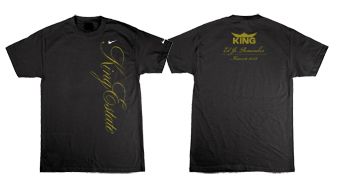 Every harvest, crews undoubtedly turn grungy with grape must and grime from the grind of punch-downs, pump-overs and pressings. The purple stains create a tie-dye-like pattern in a few cases, but mostly the stains look like, well, stains.
With a serious need to freshen up the crew and in celebration of crush's conclusion, some wineries design cool keepsake shirts for employees. Often creative — and clean — these shirts reflect the vibe of the winery's vintage.
Van Duzer Vineyards' Brianne Bridges designed the Dallas winery's harvest shirt, created exclusively for winery staff. She says "what makes a GREAT harvest T-shirt is direction and inspiration from the winemaker.
"Where it goes from there is anybody's guess. The design should reflect the 'tone' of harvest. The ideas start early on and morphs as the season progresses and becomes this fantastic beast by mid-harvest. The end product is a fun gift that winery staff receives as a memento of the vintage."
While most are for employees only, some wineries, like King Estate, sell these shirts - in different styles and colors - in their tasting rooms.