The Chef's Table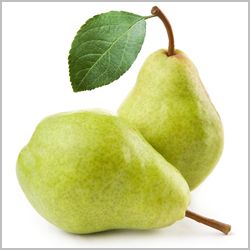 Recipe by Nancy Rodriguez
www.chefinwinecountry.blogspot.com
"This dessert begins with the trick of being one thing and then transforms as the layers build, putting on the costume of the season with the drunken pears, candied hazelnuts and giving us the treat of the sweet, caramel cream to complete the disguise." - Nancy Rodriguez
WINE PAIRING: Pfeiffer Winery Non-Vintage Muscat
INGREDIENTS
1 sheet frozen puff pastry
8 ounces sweetened condensed milk (for dulce de leche cream)
1 pint heavy whipping cream
3 pounds ripe pears
8 ounces hazelnuts (roasted, tossed with Turbinado sugar and ground ginger and finely chopped)
1 bottle Pfeiffer Winery Muscat
* chopped hazelnuts for garnish
DIRECTIONS
1. To make the dulce de leche cream, empty condensed milk into saucepan; simmer slowly, stirring frequently, until caramelized, approximately one hour. It will be reduced in volume and have the consistency of a thick sauce; cool and set aside.
2. Defrost a sheet of puff pastry. Cut sheet into 9 triangular pieces (3 inches at each base) and place on a baking sheet. Bake according to package directions. Cool and slice each piece in half, making 2 triangles.
3. Peel pears and slice into thin wedges. Layer in a 9- by 13-inch pan and gently pour Muscat until pears are just covered; macerate (soak) until ready to use.
4. Whip heavy whipping cream; set aside 1/3 for garnish. Gently fold dulce de leche cream into whipped cream.
5. Alternately, layer the puff pastry (3 pieces per serving), dulce de leche cream, pears and hazelnuts, ending with puff pastry as top layer. Garnish with whipped cream, one pear slice and a sprinkling of roasted hazelnuts. Drizzle with remaining Dulce de Leche sauce.
Yields 6 servings.