Halloween, Hallowine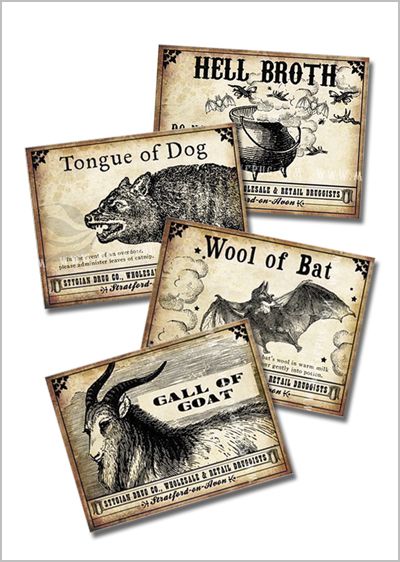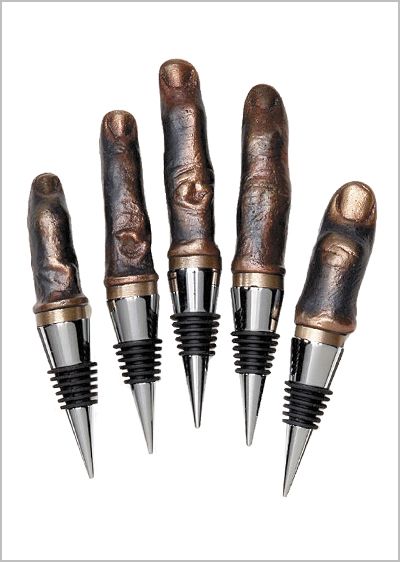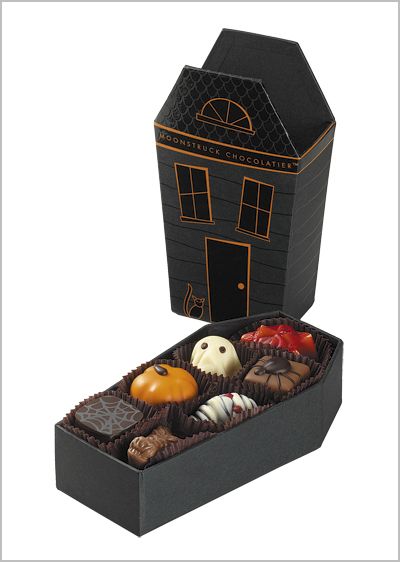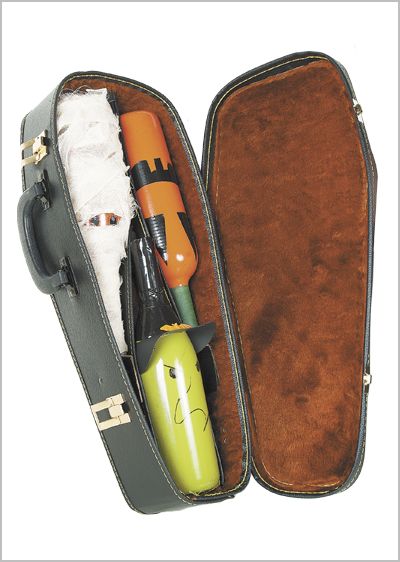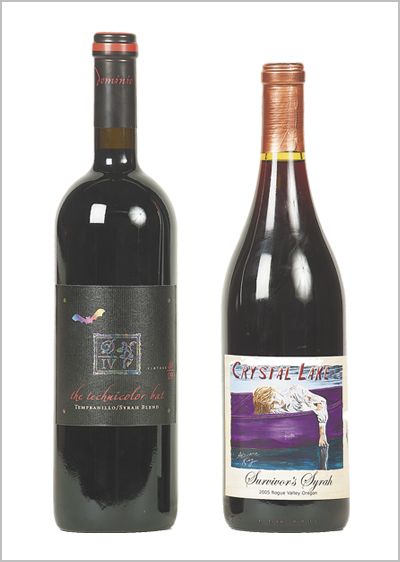 Macbeth Witch Potion Wine Labels - Impress your costumed guests by dressing up your wine with labels celebrating the witches' spell in Shakespeare's "Macbeth." Fifteen different labels (4.25 by 3.25 inches) are delivered via e-mail, so you must have access to label paper (avail-able at office supply stores) and a printer. $12.50; www.etsy.com/shop/magicpug
Cast Bronze Finger Wine Stoppers - Give all those wine-loving zombies the finger with these creepy bronze stoppers created by artist Scott Nelles. In fact, the mini sculptures are cast from his own left hand. Choose one of five digits. $39 (each); www.etsy.com/shop/nelles
Haunted House Truffle Collection - This seven-piece truffle collection from Portland's Moonstruck Chocolates is sure to be the perfect gift for any gourmet-loving ghost or goblin. House-shaped box features Moonstruck's Monster Mash truffles. $20; www.moonstruckchocolate.com
Coffin-Shaped Wine Bottle Carrier - Uncork your dark sense of humor with this coffin-shaped wine carrier. A handle, corkscrew strap and room for three bottles makes the vinyl case a functional find. A perfect present for the wine drinker with a penchant for the macabre. $28.70; www.amazon.com (search for coffin-shaped wine case)
Dominio IV The Technicolor Bat 2009 Tempranillo/Syrah, Columbia Gorge - Like bats, Dominio IV owners Patrick Reuter and Leigh Bartholomew do plenty of "flying" themselves. With their winery located in McMinnville and Biodynamic estate vineyard, Three Sleeps — owned by Leigh's parents, Liz and Glenn Bartholomew — in Mosier in the Columbia Gorge, the couple travels a lot. But as with most passionate endeavors, it's worth it.
Patrick says the name was inspired by the numerous bats that swoop over the vineyard as the sun sets. The "Technicolor" part comes from the use of different varieties in the bottle — Tempranillo (77 percent) and Syrah (23 percent) — that make the blend a multi-dimensional experience.
The back label offers another yet another interpretation of the name: "The blend of Tempranillo and Syrah is made to fly at night. The bat's flight is luring yet smooth and infinitely accurate. For a moment you think that you cannot track its movement. Then the moon lifts, and the bat's Technicolor wings flash across the midnight sky."
Grab a bottle this coming Halloween to render your own colorful impression. $20; www.dominiowines.com
Crystal Lake Survivor's Syrah, Rogue Valley - Crystal Lake Wines is a collaboration between Valley View Winery and Adrienne King, the actress who played Alice Hardy in Friday the 13th (released in 1980).
In the movie, Alice is one of seven camp counselors hired to reopen and work at Camp Crystal Lake. On Friday the 13th, one-by-one, the counselors are murdered by a prowler. She remains the sole survivor and is then discovered by Pamela Voorhees, who explains to Alice how her young son, Jason, drowned at the camp several years ago and then reveals herself to be the killer.
After a long chase and a brief struggle, Alice is finally able to kill Mrs. Voorhees, before passing out in a canoe. There, she suffers a nightmare in which Jason's corpse drags her underwater. When police arrive and she tells them her story, they explain that they didn't find a boy, to which she replies "Then he's still there..."
The brief synopsis explains the label and why this is the perfect wine for Halloween. Or maybe a campfire by the lake?
When Adrienne King and her husband moved to the Rogue Valley, she says they "chose Valley View Winery" as their favorite winery and quickly became wine club members. After getting to know owners Mike and Mark Wisnovsky, King was surprised when they proposed a project that paid homage to her horror movie fame.
Fast-forward to today and Crystal Lake is a frightfully fantastic success story. $24 (Chardonnay, Camp Blush or Survivor's Syrah); www.crystallakewines.com.