Harvest the Opportunity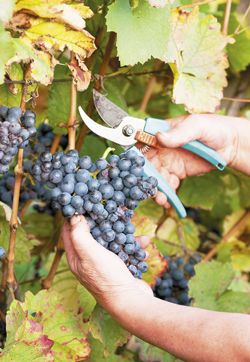 Experience the upcoming harvest during the North Willamette Vintners' Harvest Trail on Oct. 6, 10 a.m. to 4 p.m.
Get a glimpse into all that goes into making your favorite wines. Enjoy a guided bus tour (leaving from Garden Vineyards in Hillsboro) to three NWV wineries for complimentary tastings, nibbles and harvest preparation activities.
Walk the vineyard, visit the crush pad and tour the winery to discover each step of the winemaking process with the professionals. In addition, learn more about the region from an experienced tour guide on the bus and enjoy lunch along the way, all included in your ticket.
The day will conclude with a Grand Tasting event, 4 to 6 p.m., at Garden Vineyards with tastings, appetizers and specials on wine from all NWV wineries.
Tickets are $79 for the tour and Grand Tasting. For those who can't attend the full-day tour, limited Grand Tasting tickets are available for $35. Visit www.nwvintners.org to purchase and for more information.