A Real Dandy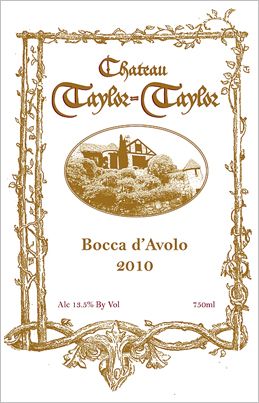 Courtney Taylor-Taylor, co-founder and frontman of The Dandy Warhols, has joined the Oregon wine industry, not as a rockin' tasting room musician, but as a winery owner.
His label's name? Of course: Chateau Taylor-Taylor.
Who knew the alternative rocker was an oenophile? While his wine's release is a bit of a surprise, celebrity wine has become somewhat of a common side gig — Drew Barrymore launched Barrymore Wines in 2012, preceded by many others, including Dave Matthews' Blenheim Vineyards, Antonio Banderas' Ante Banderas … the list goes on and on.
For Taylor-Taylor, who founded the nationally recognized Portland band in 1994 with guitarist Peter Holmström, wine is a passion. His inaugural offering, Bocca d'Avolo 2010, is a certified organic blend of 90 percent Nero d'Avola and 10 percent Grillo grapes sourced from Italy.
From The Dandy Warhols website: "This wine is designed to bring the Old World red wine experience to spicy foods. Something I've been hoping for years that someone else would do.
"I spent the last tour across the U.S. trying to figure out what and why red wine tends to make spicy go blistering in red wine. I ended up getting a lot of help, advice and experience, and finally came up with a blend of two fairly obscure Sicilian grapes that deliver an earthy and mineral Old World red with a vaguely bright opening bouquet.
"… I'm pretty serious about wine, so believe me, this is beautiful in the order of older Barolo, Rioja and Bordeaux, or even a little Barbaresco, except bigger …"
With Taylor-Taylor's established fan base and a small production of 75 cases, chances of getting a bottle might be slim. The official release is late October, but bottles are now available for presale at www.wineaccess.com/store/wineworks for $22.98.