Foodie Friend Blend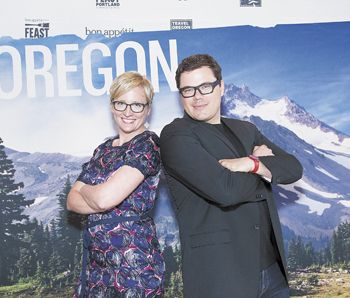 CARRIE WELCH
Upon graduating from New York University, Carrie Welch was hired as an administrative assistant at the burgeoning Food Network, just beginning its rise to a top-ten cable network.
Over a 10-year career, Welch worked her way up to vice president, overseeing all consumer press, talent relations, digital PR, social media and charitable efforts. Welch launched successful shows for now celebrity chefs Rachael Ray, Bobby Flay, Ina Garten, Alton Brown, Paula Deen and Duff Goldman.
In addition, Welch co-created the New York City Wine & Food Festival with charities Share Our Strength and The Food Bank for NYC and Southern Wines & Spirits, which continues to raise more than $1 million each year to help end childhood hunger.
Welch also co-initiated Food Network's first public affairs program, "Good Food Gardens," bringing teaching gardens to underprivileged kids and families in schools and community centers. She has also studied wine and spirits extensively, completing the Wine & Spirit Education Trust advanced and intermediate certificates.
Welch moved to Portland in 2010 with partner Jannie Huang to work in its burgeoning food industry; the couple started a marketing firm called Little Green Pickle.
Q&A with Carrie Welch
OWP: When and how did you first become interested in food and wine?
CW: I really got into food when I started working at Food Network. My mom was an amazing working mother who ran a business and put together family meals almost every night, so I grew up with a strong food culture, but it really kicked in when I was surrounded by it 24-7. I'd been living in New York City, starting to get around to good restaurants (instead of the college-y stuff), try sushi, and understand. By the time I was sitting in my cubicle at 10 at night learning what a chiffonade was — to this day one of my favorite food words and technique — I knew I was totally hooked.
OWP: In regard to food and wine, what do like about your new home town of Portland? What do you miss about New York?
CW: Everything! I love, love, love Portland. The food here is truly incredible, but it's also the setting and the people that make it great. We came here on vacation a couple years before we moved and immersed ourselves in everything food, wine, coffee, spirits and just fell in love. The ingenuity, DIY, and just plain thought behind what everyone does here is above and beyond to me. I see a level of creativity here across the board that you don't find in other cities. Things I really like: the ingredients, proximity to the farms and ocean, the spirit, the look of a Portland restaurant, vineyards, breweries … I could go on.
I will always have a love affair with New York — it's where I grew up, learned food and business. I don't miss standing on the subway platform in 100-degree heat, but I do miss the energy, the feeling that you can do whatever you want, whenever you want. I miss the electricity of warm days walking down Smith Street in Brooklyn where all the restaurants have their windows open and you can hear people laughing and talking.
Having formerly worked at Food Network and created your current marketing business, Little Green Pickle, what do you like most about working with chefs?
CW: Chefs are some of the hardest working people I know. I like to work hard, but what they're able to handle physically, mentally and emotionally on a daily basis far exceeds anything I'll be doing in my Southeast (Portland) office. The art that chefs bring to food is one of my favorite things in life — understanding how a chef puts a dish together with the perfect balance of flavors, textures and then, as if that wasn't enough, makes it beautiful. I love being around all of that, and plus, they're a lot of fun.
OWP: What are you most excited about in regard to FEAST?
CW: I'm excited to bring something a little different to Portland, to showcase what we do here on a big level. I love Portland so much I want to scream it from the rooftops and Feast is a way to do that. I think our marquee events like the Sandwich Invitational, Night Market and Oregon Bounty Grand Tasting will be like nothing you've seen here before. High Comfort will be a wine lover's paradise, and I'm excited about that event to highlight the outstanding wines produced here in Oregon. Mostly, I'm excited to call Portland home and put on Feast every year from now until infinity.
MIKE THELIN
Having grown up in Scappoose, a small town northwest of Portland, Mike Thelin has his roots firmly planted in the state, and now, the food and beverage scene in Portland.
Thelin has successfully overseen and engineered robust branding, business development, marketing, talent procurement, media strategy and sponsorship campaigns for food events and food festivals across the country. His current company, Bolted Services, offers those services and more.
He also has contributed to local and national publications such as USA Today, www.eater.com and Portland Monthly. He appears regularly on the television show Unique Eats on cable's The Cooking Channel.
Together, Welch and Thelin founded Feast Portland: A Celebration of Oregon Bounty (presented by Bon Appétit). Read more about Feast on page 7.
Q&A with Mike Thelin
OWP: When and how did you first become interested in food and wine?
MT: I grew up in a small Oregon town in a big family surrounded by friends and relative of diverse ethnic backgrounds. My next-door neighbor was from Korea and taught my mother to make kimchi. We grew up eating it with everything. My sister's husband is from Mexico. I have extended family by marriage from Japan and Vietnam. There was seaweed salad and spit-roasted goat next to the Jell-O mold and meatloaf at our family get-togethers. I was lucky to be born into a family of superb home cooks that celebrated food and food culture. I've never known anything different.
OWP: What do you foresee in Portland's culinary future? Any fads coming or going?
MT: Portland is having a renaissance with food and drink right now, and we're nowhere close to seeing the full extent of this period of experimentation and discovery.
OWP: What are your favorite Oregon wineries?
MT: I love Anne Amie —not just the wine, but their creative spirit, their fun events like Counter Culture, and the epic sunsets as seen from their tasting room. I can't get enough of Kelley Fox Wines and Boedecker, plus, of course, classic Oregon wineries like Eyrie and Domain Drouhin. There's so much here to enjoy.
OWP: How has social media benefited the culinary event industry?
MT: Social media has broadened the reach of food events—not only in becoming one of the principle ways in which events are marketed and promoted, but also in how they're experienced. Everyone at events is on Twitter. At events like the Aspen Food & Wine Classic, Twitter is how people communicate, more so than even texting. It's amazing.
OWP: What are you most excited about in regard to FEAST?
MT: I'm excited to play host. It's such a great opportunity for us Portlanders and Oregonians to show off everything we love about our region. I've worked on a lot of food events around the country, but none are located in a place that have as much to offer in terms of natural resources, beauty, great ingredients and talent. I can't wait to play tour guide to our industry for a weekend.