Sandor Hired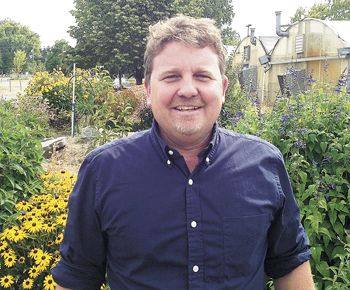 Chemeketa Community College has hired Gregory M. Sandor as the college's new director of the Department of Agricultural Sciences. Sandor replaces Craig Anderson, who retired last year.
"I am honored to have been selected for this important position at Chemeketa and am excited to help build on the tradition of excellence that the college has earned over many years," Sandor said.
Sandor brings Chemeketa a wealth of experience from the wine and agricultural fields, including managing and founding wineries. He holds a Master's degree in viticulture from Cornell University in Ithaca, New York, a Bachelor's degree from California State University, Fresno and an associate's degree from Moorpark College in Moorpark, Calif.
In 1996, Sandor co-founded Sheldrake Point Winery in the Finger Lakes Wine District of New York. Sheldrake was honored as one of the "Top 100 Wineries" in North America by Wine & Spirits magazine and was named New York State "Winery of the Year" in 2009 and 2010. He also served as general manager of two other New York State wineries.
In addition to his winery experience in New York, Sandor established a half-acre of winegrapes while attending Moorpark College and helped manage the vineyards at Fresno State while attending there. After working one year for the USDA at the National Arboretum in Washington, D.C., he co-founded "From the Ground Up," a community farm project between the Capital Area Food Bank and the Chesapeake Bay Foundation. Over the past 20 years, the project has built a 300-member community-supported agriculture that continues to provide fresh food to food bank member agencies today.
Chemeketa's Department of Agricultural Sciences covers the college's Vineyard & Winery Management, Horticulture and Agribusiness Management programs, along with the Community Agriculture & Pesticide Management Program.
"I respect the reputation that Chemeketa has in the community and with the local industry as a relevant, dynamic and hands-on college, which ultimately sends students out prepared for real life work situations," Sandor said. "I look forward to working with students, farmers and the local community to build on the many accomplishments of the college and the department."