Eco-Consciously Inspired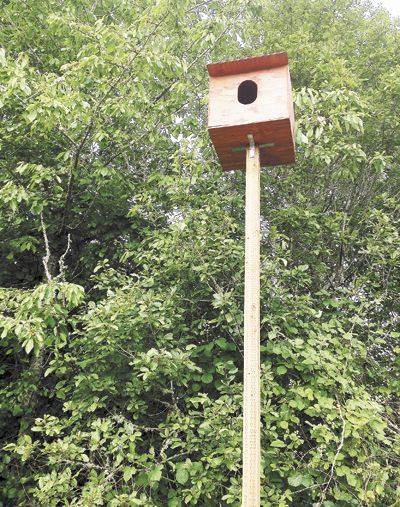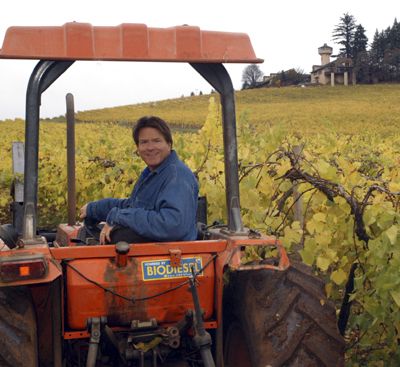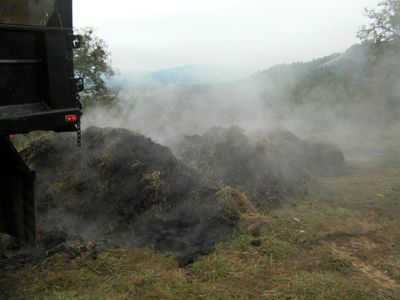 Oregon wine is one of the greenest industries in the state, if not the country. Composting, recycling and earth-friendly farming are customary throughout Oregon wine country. With the abundance of "green"certifications that wineries have earned - LIVE (Low Input Viticulture and Enology), Salmon-Safe, Demter Biodynamic, USDA Organic, Food Alliance — the Oregon Wine Board created an umbrella certification called Oregon Certified Sustainable Wine to help consumers navigate all the accreditations. Add to that "green" glass bottles, rainwater collection and facilities constructed using state-of-the-art sustainable materials and designed to conserve energy, utilize gravity-flow and take advantage of geothermal cooling, and you have a true-blue leader in being "green."
While Mother Earth is the ultimate teacher, Oregon wineries have cultivated some innovative practices that she'd surely approve of. Here are just a few examples:
CORKS
Willamette Valley Vineyards leads the pack in eco-conscious closures. Not only did the winery partner with Cork Reharvest to begin a nationwide recycling campaign, but the Turner winery was also the first winery to use Forest Stewardship Council-certified cork, ensuring trees are never cut down, sequestering carbon throughout their long lives.
A number of Oregon wineries don't recycle but "upcycle" their corks, by offering them to crafty customers with clever ideas.
Juanita Lint at Plum Hill Vineyards in Gaston saves every single cork for eager artisans. "Somebody is always coming in wanting to make something such as trivets, cork boards, wreaths or ornaments out of our corks," Lint said. "We have some very nice birdhouses from a local artisan made of corks in our gift shop."
BOTTLES & BARRELS
Youngberg Hill is also artsy yet undoubtedly eco-minded — the winery's inn earned a green lodge certification from the Oregon Bed and Breakfast Guild. Along with repurposing corks in art pieces and décor around the inn, the winery melts used wine bottles, turning them into plates, bowls, sinks, etc., which they use and sell at the McMinnville tasting room.
Once retired and emptied, barrels are also quite handy. Young berg Hill features barrel tops in their flooring and barrel staves as wall coverings.
On a grander scale, Mo Momtazi of Maysara outside McMinnville collected more than a thousand used oak wine barrels and disassembled them for use in his winery's walls. Using the same steaming process originally employed to bend straight slats into curved staves, he re-straightened and planed them for wall paneling inside the 42,000-square-foot edifice.
In nearby Carlton, Laurel Ridge has a showroom of a more familiar use of barrels: furniture.
"I am a recycling fanatic and that includes our barrels," said owner Susan Teppola. Wine tasting room employee Gary Bertrand transforms used Pinot barrels into beautiful chairs, tables, benches and more.
EDIBLES
Making food products from what would-be waste or compost is another artisan-minded approach to sustainability.
"We often look into the processing pipeline of winemaking and see where we can re-purpose, modify and eliminate waste from the process," said Michelle Wasner of Seufert Winery. The Dayton winery bottles verjus — the pressed, unfermented juice of unripe wine grapes — as well as Pinot Noir jelly, spearheaded by winemaker/owner Jim Seufert's mother, Thelma.
"Every day during harvest, she's on the sorting line, inspecting each cluster prior to being destemmed," said Wasner. "If a cluster does not pass the quality test, she sorts them into a bin for jelly." Some are sold in the tasting room or gifted to wine club members, but she also makes sure each vineyard and its staff is given its own single-vineyard jelly.
ANIMALS
From the winery to the vineyard, earth-friendly measures are many and can be clever, too. Animals can be a key — and appealing — part of vineyard sustainability.
Programs such as Salmon-Safe certification have achieved great success, ensuring run-off is free from harmful pollutants; but more and more, owners are realizing the actual use of animals among the vines is an old-fashioned yet innovative approach to better sustainability.
Illahe Vineyards in Dallas, Ore., utilizes draft horses to haul fruit through the vineyard during harvest, as well as mow cover crops. The winery also uses cows, not in the vineyard but across the way. The winery donates their pomace — skins, pulp, seeds, and stems of the fruit after pressing — to the lucky grass-fed beef ranch across the street. "The cows love it," said sales manager Bethany Ford.
Abacela, in Southern Oregon's Umpqua Valley, has embraced a different kind of burly beast to boost the Tempranillo producer's sustainability standards. The animals they use aren't exactly your typical farm friends; they are a bit more exotic.
"The vineyard is located adjacent to Wildlife Safari, and we receive truckload shipments of pachyderm poop to fold in to our compost, along with grape must, vines, clippings, etc.," said Paula Caudill, Abacela's marketing and sales manager.
Although smaller in size, birds are a bigger part of grapegrowing's "green" pie. Oregon's eco-minded wineries take care of their non-fruit-eating feathered friends.
Sokol Blosser, an established leader in the green movement, is a proud member of the Prescott Western Bluebird Recovery Project with about 15 birdhouses located around the Dundee Hills vineyard. Fifteen miles northeast, Raptor Ridge has strategically placed raptor perches and owl boxes throughout its 22-acre estate in the Chehalem Mountains.
"Our vineyard is in a zone of habitation and migration. We encourage a symbiotic relationship between our vines and the animals," said Annie Shull, Raptor Ridge co-owner. Affirming their commitment to the birds, the Audubon Society of Portland is currently assessing the estate as a possible release site for rehabilitated raptors.
FUEL
Keeping with the subject of animals — okay, fossilized remains of dinosaurs and related creatures — wineries are making great efforts to reduce the use of fossil fuels. Biodiesel has increasingly become the preferred petrol.
For example, in 2005, Jim Bernau of Willamette Valley Vineyards also launched an employee biodiesel program, offering 50 gallons of biodiesel a month to each employee, at no cost. As many as ten employees use the program and employees, delivery vehicles and tractors fill up onsite or at card-lock stations.
COMMUNITY
Sustainability is more than just taking care of plants, animals and earth; it's also about social stewardship.
¡Salud!, a unique collaboration between Oregon winemakers and healthcare professionals to provide access to healthcare services for the state's seasonal workers and their families, is the perfect example of Oregon wine's community outreach; yet there are other creative concepts, as well.
Sokol Blosser provides paid time for charitable volunteering — and donates to a number of local charities. Nearby Dobbes Family Estate in Dundee has a charitable giving program, in which each quarter, a different employee has the opportunity to select a cause that has special meaning to them — during that quarter the winery features a wine and donates 10 percent of its sales to the chosen organization. And in the South Willamette, Tyee marries social and earth sustainability by donating its surplus solar power to families in the community.
For Oregon wine, helping neighbors and sincere collaboration have always been important pieces of the industry's foundation. But as the number of Oregon wineries grows, maintaining a superior standard of sustainability is ever more imperative. No worries, though; as you can see, Oregon wineries have taken up the challenge with innovation in mind.