WOW, 10 Years!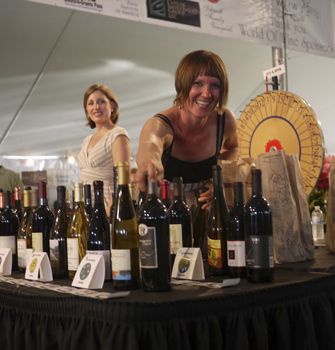 Southern Oregon's World of Wine Festival, the Rogue Valley's premier wine festival, will celebrate a decade of good times and fine wines.
This year's WOW, Aug. 22–25, in front of Bigham Knoll Campus in Jacksoville, offers guests an opportunity to meet members of the Southern Oregon wine industry and sample more than 100 of the best wines unique to the region from 60-plus wineries.
The event begins with a welcome cocktail party on Wednesday, followed by sensory clinics Thursday and Friday. Friday evening, ticketholders can attend the Gold Rush dinner featuring the festival's gold medal winners — judged a week before by a panel of judges. And finally, Saturday is the Grand Tasting.
Last year's event was a huge success, with 85 percent of Southern Oregon Wineries participating. Attendees arrived from all over the region, and expressed their delight with a wish to return to this year's event.
For more information on the event, visit www.worldofwinefestival.com.