For the Farmers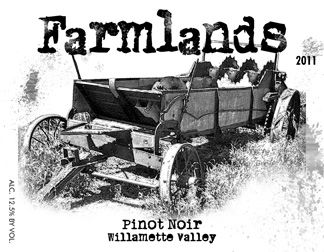 Johan Vineyards, located in Rickreall in the Central Willamette Valley, has released its first vintage of a special project, Farmlands Wines.
The new label is a concept geared towards wine savvy, socially conscious consumers who care about sustainability, the environment, knowing where their food comes from, and how it is produced or sourced.
"For us, Farmlands is an attempt to promote Biodynamic farming practices and winemaking to a broader range of consumers by crafting natural wines at more affordable price points," said owner Dag Johan Sundby.
The Farmlands wines are made entirely from estate-grown, Biodynamic-certified grapes. Two wines will be introduced under the Farmlands label: a Pinot Noir — fermented with wild yeast and aged seven months in French oak — and a white blend of Chardonnay, Grüner Veltliner, Pinot Gris and Pinot Noir.
In addition to eco-conscious production, Farmlands also assists small farmers. A portion of the proceeds generated from sales will be donated to Friends of Family Farmers, "a grassroots, nonprofit organization promoting sensible policies, programs, and regulations that protect and expand the ability of Oregon's family farmers to run a successful land-based enterprise while providing safe and nutritious food for all Oregonians."
To learn more about Farmlands, visit www.johanvineyards.com.