Savoring the Story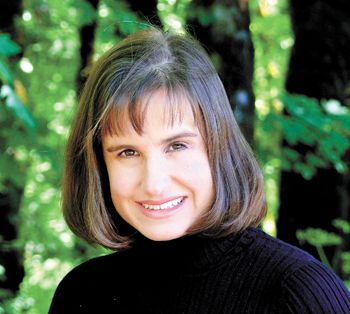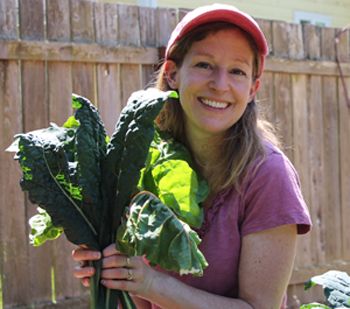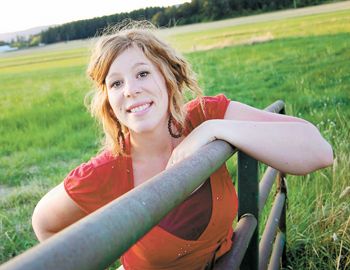 By Kerry Newberry
Since 2002, when Julie Powell launched The Julie/Julia Project, the first "cook-through blog" on Salon.com — a blog that led to a book deal and blockbuster film starring Meryl Streep as Julia Child — food blogs are as hot as a pot of Boeuf Bourguignon.
Despite predictions they would eventually fall from fashion, blogs are still au courant and flourishing with the help of passionate and dedicated foodies around the world. From waxing poetic about whole grain breakfasts to recounting the virtues of wild game and foraging, bloggers continue to capture new followers, both young and old.
In anticipation of the upcoming International Food Blogger Conference, organized by Foodista.com and Zephyr Adventures, Aug. 26–29 in Portland, we decided to seek out our favorite food bloggers telling stories and sharing recipes from the heart of Oregon wine country.
Some of the blogs are essay or photography driven, providing an emotional connection with food memories and sources, while others offer an arsenal of recipes available with one tap of the iPad.
If you're seeking a slew of recipes, stunning photography and wine-soaked stories, Noble Pig: A Food Blog in the Heart of Wine Country (www.noblepig.com) has it all. Blogging since 2008, Cathy Pollak, also the winemaker for and proprietor of Noble Pig Vineyard & Winery, has more than 900 recipes on her site.
The well-structured index provides easy navigation; the reader can hop to appetizers, entrées, desserts, breakfast, sauces or holiday fare. Each recipe includes a personal vignette and a gorgeous montage of photos making me want to sprint to the kitchen and whip up a feast — that, of course, would look just like her photos.
"Sometimes, I want to make a dish, just to take a picture of it, indulging my love of food photography," said Pollak, who finds inspiration from magazines, cookbooks and fellow bloggers. The winemaker discovered food blogs (she calls this her epiphany moment) while searching for a recipe online.
"I was instantly drawn to the details of this person's life: her cooking triumphs and failures, her family issues and other mindless, random details," Pollak recounted. "I kept returning to the site and then realized there were other sites like hers out there." She likens reading blogs to her obsession with reality TV — "an escape right at my fingertips that could be reached at any time of the day."
Pollak writes with an infectious enthusiasm and, through her recipes, showcases the best of her wine country neighbors. Spicy Apricot-Lime-Ginger Chicken was inspired by Republic of Jam, purveyors of artisan fruit preserves in the Willamette Valley with a tasting room in Carlton — see "Jam-Packed with Flavor" for a companion article detailing a trio of jam-inspired dishes and wine pairings. The secret ingredient in the glaze is Republic's apricot-ginger jam. Note: pair with the Noble Pig Pinot Blanc.
A recent post with a recipe for Szechuan-Hazelnut Brittle stars the Pinot Szechuan Sauce dreamed up by James Beard award-winning chef and mushroom guru Jack Czarnecki. The innovative combination is simultaneously spicy, sweet and salty. "I have a great curiosity about flavor chemistry, mostly fueled by the sensory studies I took while getting my winemaking degree," Pollak said.
After four plus years of blogging, Pollak has connections with people all over the world. "When we get to meet, it's like we've known each other for years," she said.
After reading a few posts from new blog Oregon Pinot Kitchen (www.oregonpinotkitchen.com), you'll feel like you have known Martha Wright, co-owner of Scott Paul Wines and Scott Paul Selections, for years. Wright and her husband, Scott Paul, craft some of the finest Pinot Noir in Oregon and also import Burgundy and Champagne from select sought-after producers.
"As special as these wines are, they are nothing without good food to accompany them," Wright said. "The last step in wine production is not the bottle coming off the line; it's someone cracking open our bottle to enjoy it with a meal and family."
The heart of Wright's blog is the convivial nature of food and wine, family and farms. She draws inspiration from local culinary luminaries, winemaking friends in Oregon and France, and from her own organic vegetable garden. For example, a post featuring Smoked Trout Salad (my favorite dish from the blog) is paired with Pouilly-Fuissé Clos Varambon from Château des Rontets.
She credits Portland chef Tommy Habetz of Bunk Bar for sparking the idea for this particular salad, which is a medley of greens and pea shoots harvested from her home garden. Wright notes that the smoked trout is from Newman's Fish in Portland and divulges the secret to spectacular salads in her home: the signature dressing from Bon Ton Café in New Orleans — her old stomping grounds.
If you want simple, fresh, everyday recipes, paired with salt-of-the-earth stories, Oregon Pinot Kitchen is the site to visit. Says Wright, "I love recipes that are endlessly adaptable, and forgiving — like an old friend."
With so many food blogs to explore, I always find a compelling story draws me in. The Unexpected Harvest: Let's See What's Coming Up from the Soil (www.theunexpectedharvest.com) by Mari Yeckel, a tasting room manager for Willamette Valley Vineyards at the Tualatin Estate Vineyard in Forest Grove, is a blog with a quirky, heartfelt tone.
The meaning behind her blog's moniker speaks to the roots of why Yeckel began writing — initially it was an outlet to deal with the loss of a friend in a fatal mountain climbing accident. "Sometimes, what we gain in life, what grows, what comes up from the ground, what we take away from each season is so unexpected and out of the blue, but it gives us hope that there is beauty even in loss," she explains.
As food is good for the soul, the blog now chronicles Yeckel's joy for fresh farm food, nature and life in wine country. She turns to local farmers for ideas and also to her dog-eared cookbooks, particularly "Farmer John's Cookbook: The Real Dirt on Vegetables" — vegetarians will delight in her post for Baked Beet and Carrot Burgers with Wild Rice and Sunflower Seeds).
"What I enjoy most about blogging is when I hear about people making my recipes, or just enjoying my blog," Yeckel said. "It's so flattering when people enter into my life and enjoy it alongside me."
Regardless of the subject — raw foods, baked goods, fresh-from-the-sea recipes — food bloggers share melt-in-your-mouth fabulous fare through their culinary skills and, most importantly, their lively, heart-felt stories … as if you were sitting at the same dinner table.
Kerry Newberry is vineyard-hopping, Pinot- sipping food and wine writer in Portland.