Bubbly with Possibilities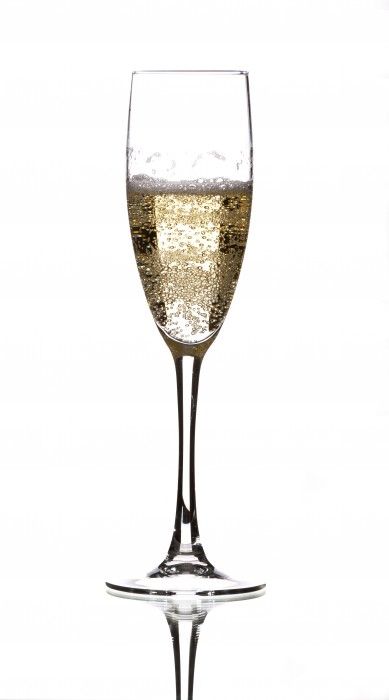 By Karl Klooster
A survey conducted by Wine Intelligence USA suggests American consumers will be drinking more sparkling wine in 2012 than ever before.
Once considered a special occasion beverage, more people who enjoy wine on a regular basis are making sparkling wine a part of their regular wine selections, opting for the bubbly over other alternatives.
The report says consumption of sparkling wines, domestic and imported, increased by 9.3 percent in 2011 to 36 million bottles or three million cases. Domestic brands continue to dominate in the mid-price range, but imports are making gains.
While American consumers still don't drink as much sparkling wine per capita as their counterparts in Germany and the United Kingdom, the trend is strongly upward.
The fact is that almost everyone who drinks alcoholic beverages, regardless of type, enjoys sparkling wine. From lower-end Spanish and Italian products to long-tiraged, signature cuvées from the great Champagne houses, sparkling wines enjoy broad popularity.
And their ability to partner well with virtually every kind and style of cuisine has long been acknowledged. Let me cite an example from 30 years ago, long before food and wine pairing became such an in thing.
I was invited to a San Francisco dinner hosted by the Bay Area's then leading distributor, the House of Sobel, and Laurent-Perrier, Champagne's third largest house today, behind only Moet et Chandon and Veuve Cliquot.
At the six-course dinner, only Laurent-Perrier Champagnes were served, though the styles varied. The menu purposely included a wide range of food groups, including seafood, red meat, leafy green vegetables and root vegetables, along with various sauces and reductions.
Each wine from the Laurent-Perrier portfolio — the non-vintage Brut L-P, two Brut millesimes, the Cuvée Rosé, the spectacular Grand Siecle and the concluding Demi-Sec — proved consummate complements to their corresponding dishes.
It's little wonder, given that fine Champagnes and sparkling wines possess an irresistible aroma distinctively their own. Like the delightful, room-enveloping smell of freshly baked bread, their elegantly ethereal yeastiness is intoxicating.
Food compatibility aside, the character of fine Champagnes and sparkling wines is unsurpassed in the wine world.
Whereas longtime aficionados usually prefer the Brut style, which emphasizes delicate fruit and persistent effervescence on a bone-dry framework, richer, fuller and more expressive styles, even those with a touch of residual sugar, have also become quite popular.
When made by the Methode Champenoise, or Champagne technique, even mid-priced offerings can exhibit considerable character. And when pleasure and price meet in the middle, a formula for market success emerges.
Of Oregon's total annual winegrape production in recent years, Pinot Noir has accounted for 53 to 55 percent. And not coincidentally, the predominant grape in the great Champagnes of France is Pinot Noir.
The traditional Oregon wine harvest pattern over the past 40 years has gone like this:
Every two or three years, a season arises in which underripe fruit must be dealt with. Conversely, every three or four years, we have an overabundant season.
Once again, not coincidentally, the best grapes for sparkling wine are slightly underripe, therefore more acidic, but still possessing those uniquely delicate, layered flavor qualities Pinot offers.
The best of the cuvées can be set aside for vintage bottlings and the best of the best for long aging on the yeast. A non-vintage cuvée can be created by combining underripe wine from one year with overripe wine from another.
Oregon stands at a crossroads.
Currently, Argyle Winery in Dundee is the state's only significant sparkling wine producer. Its 2011 production will be about 50,000 cases, about 18,000 of them featuring sparkling wine
We have been able to identify only 31 other Oregon wineries that produce sparkling wine in any quantity. And their combined total amounts to a fraction of Argyle's production.
If we left anyone out, our apologies and please let us know.
They include Airlie, AlexEli, Bridgeview, Capitello, Cerulean, Chateau Bianca, Del Rio, Domaine Meriwether, Elk Cove, Firesteed, Flying High, Honeywood, J. Albin, King Estate, Kramer, Laurel Ridge, LongSword, The Pines 1852, R. Stuart, RainSong, Roots, Silvan Ridge, Soter, St. Innocent, St. Josef's, Shafer, Sweet Cheeks, Tualatin Estate, Viento, Walnut City, Wine By Joe and Wooldridge Creek.
The problem is that producing sparkling wine in quantities of more than a few hundred cases requires a significant investment in both equipment and labor or labor-saving devices. In other words, it represents a major financial commitment that most small wineries aren't in a position to make.
Still, some individual wineries and co-operative efforts could benefit from high quality fruit in some years and excess juice in others. And Oregon could become identified with the Blanc de Noirs, or "white from black," designation unique to sparkling wines.
The opportunity presents itself.
Argyle has already set the stage for excellence with top international awards. A core of sparkling producers could join Argyle in building Oregon's reputation as a top name in great sparkling wine at reasonable prices.
I'll lift an elegant crystal, tulip-shaped glass of Oregon Blanc de Noir in a tiny-bubbled toast to that.