Aloha, Oregon!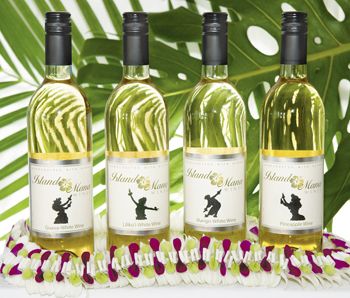 Locals and tourists can now experience the spirit, energy and essence of Hawaii in downtown Portland at Island Mana Wines, a unique tasting room located near Pioneer Courthouse Square.
Decorated in an island plantation theme, the tasting room features wide-plank wood flooring, wainscoting and vibrant tones of blue, yellow and red along with prints of Hawaiian scenery and a distinctive wooden longboard countertop.
At the new location, owner/winemaker Mark Proden offers wines made with all natural and organic fruit flavors of Hawaii — guava, mango, passion fruit and pineapple — under the Island Mana label, as well as Oregon Pinot Gris, Chardonnay, Cabernet Sauvignon and Pinot Noir under Bodhichitta, his first label — and Oregon's first nonprofit winery — established in 2009 in Salem.
Like his Oregon offerings, Island Mana wines are made in small lots in a socially and environmentally responsible manner. Not a surprise for Proden, who contributed $12,000 in 2009 — from the sales of Bodhichitta — to build a K–5 school in Pakistan as part of the Central Asian Institute's work to combat terrorism through education.
Island Mana Wines is located at 526 S.W. Yamhill St., Portland. Tasting room hours are Monday–Sunday, 10 a.m. to 10 p.m. For more information, visit www.islandmanawines.com.