Going on a Wine Hunt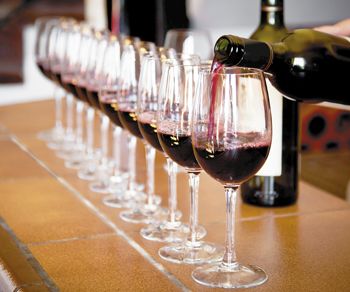 By Hilary Berg, OWP Editor
I don't know about you, but I was only recently acquainted with geocaching. I have never done it, but I have heard a lot about it from others, including my parents.
Newly retired, they have tried their hands (and feet) at the real-life, GPS-assisted treasure hunt that now includes every continent. (See page 21 to learn more.)
Their first mission took them merely a mile and a half from their house, on a nature trail between a shopping center and railroad tracks. The "cache" they found was a coffee can filled with trinkets and a logbook. They signed their names and were off to find the next.
For geocachers, it's not really about the treasure, it's about the trek, the discovery.
During Memorial Weekend, there's a similar kind of quest that takes people all over the state of Oregon, but instead of whatnots and doohickeys, the prize is wine.
Of course, finding the cache — winery or tasting room — is easy enough with the aid of websites, wine maps, and for some, GPS, too.
Wine tasters are bound to locate a profusion of fortunes at every stop, including gourmet nibbles and sweeping views.
But, it's what's inside the bottle that makes this hunt a special one.
The key to this pursuit is to buy the wine — and more than one bottle — if you find you like it.
Most Oregon wineries produce small lots of wine, so chances are you may never get another opportunity to buy it. And just like geocaching, if you were successful in discovering the prize, you know others are hot on this tasty trail.
Happy hunting!