Dark, Daring, Delicious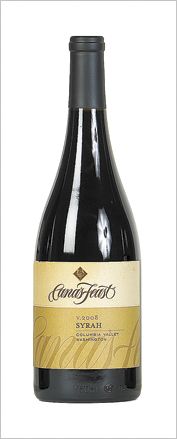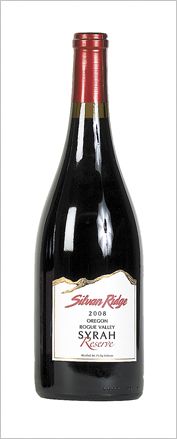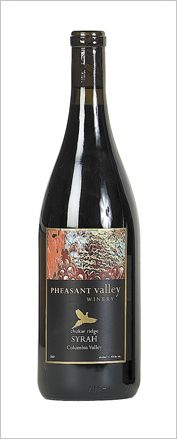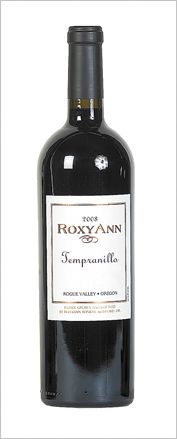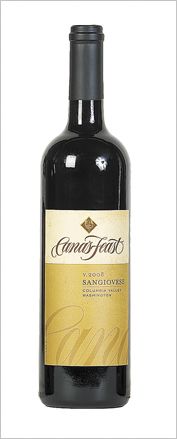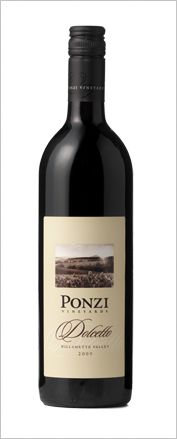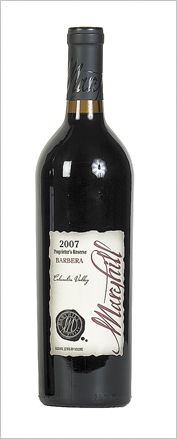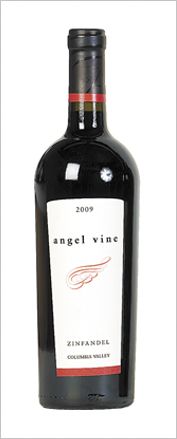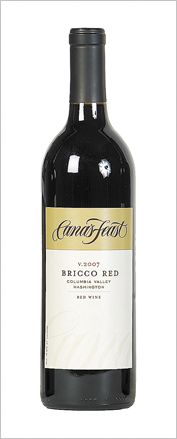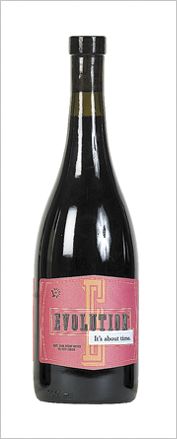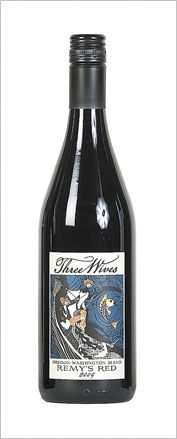 Cana's Feast 2008 Syrah, Columbia Valley • $28 (200 cases)
As with any Syrah that can proudly claim the name, this wine is big and bold. But its full-bodied meatiness is tempered by a round, soft mouthfeel and texture. Flavors of red currant, cassis and tingly spice complete the engagingly complex picture.
Silvan Ridge 2008 Reserve Syrah, Rogue Valley • $20 (900 cases)
"Profound" defines this wine's weightiness and impenetrably inky color. Still youthful fruit needs more time to evolve from density and intensity to complexity and maturity. Good balance points to good aging potential.
Pheasant Valley 2007 Chukar Ridge Syrah, Columbia Valley $21 • (185 cases)
A blockbuster size-wise that features concentrated, brambly blackberry and toothsome tannins. Candied preserves complemented by Chinese five-spice bursting through in the finish. Best for current or near-term drinking.
RoxyAnn 2008 Tempranillo, Rogue Valley $30 • (289 cases)
Floral and ripe berry/cherry aromas lead to voluptuous, lush bright cherry and vanillin accented by hints of pepper. A velvety mouthfeel augments a taste experience bordering on elegance. Finish is long and nutty.
Cana's Feast 2008 Sangiovese, Columbia Valley $30 • (358 cases)
Lots of interesting descriptors indicate multiple layers expressed on the palate. Jammy flavors detected by appreciative panelists included blackberry and strawberry. Pepper, butter and flinty minerality add favor to the flavor.
Ponzi Vineyards 2009 Dolcetto, Willamette Valley $25 • (462 cases)
Dense, sweet fruit from a dark purple wine makes for an immediately enjoyable sipper. Hints of leather, truffle and bay leaf bring attractive notes to the overall taste experience.
Maryhill 2007 Proprietor's Reserve Barbera, Columbia Valley $20 • (550 cases)
All sorts of interesting stuff going on here from first whiff to final swallow. Freshly turned earth meets dark chocolate and sweet tobacco on the nose. A nicely textured brawny body delivers cherry and raspberry flavors sprinkled with coffee beans.
Angel Vine 2009 Zinfandel, Columbia Valley • $20 (400 cases)
This big boy is a blend of 87 percent Zinfandel, California's wild child, and 13 percent Primitivo, a swarthy, southeastern Italian. Both grapes are offspring of Croatia's Zlatan Crljenak. Rich raspberry, dry herbs and mustard lend lively flavors to a heady, tannic structure.
Cana's Feast 2007 Bricco Red, Columbia Valley $15 • (1,816 cases)
At 93 percent Sangiovese and just 7 percent Syrah, this wine could legally take the esteemed Italian name. Obviously the winery thought otherwise, bestowing a proprietary moniker to a fruity wine marked by strawberry and pomegranate with hints of cola, sweet butter and basil.
Evolution (Sokol Blosser) N.V. American Red Wine, 1st Edition $15 • (7,734 cases)
Soft, fruit-forward and easy drinking, the wine shows notes of berry and butter, adding to its food friendliness with lighter dishes.
Three Wives 2009 Remy's Red Oregon-Washington Blend $17 • (500 cases)
Polygamy was never like this … Oregon Lagrein: 17 percent, Oregon Syrah: 43 percent, Washington Barbera: 24 percent, Washington Sangiovese: 19 percent. And the marriage works quite well with zesty, bright fruitiness, a hint of leather and a dash of Dr. Pepper.
The Oregon Wine Press tasting panel has selected the following wines based on overall quality and value within their respective categories. To the best of our knowledge, they are currently available in the marketplace. Wine must be: 1) produced by an Oregon winery; 2) priced (retail) $30 or less for reds, $30 or less for Chardonnay, $30 or less for dessert and sparkling wines, and $25 or less for remaining varietals; and 3) currently available to consumers. Recommended wines were selected using a double-blind method and a 20-point ranking system for appearance, aroma, taste, balance and finish.