Sharing the Bounty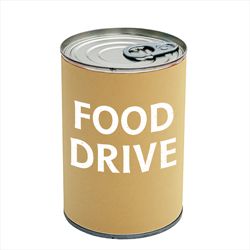 The Oregon Food Bank reported that 2011 experienced a higher-than-ever demand for emergency food services. The nonprofit encouraged groups across the state to collect food for those in need; Chehalem Mountains Winegrowers (CMW) heard that call and joined together to help.
What started as a small tradition in the Willamette Valley has quickly become one of the largest release weekends of the year. This past Thanksgiving Weekend, CMW encouraged member wineries to collect non-perishable food and/or contribute a portion of tasting fees for the weekend to serve the community.
Nearly 300 pounds of canned food were collected for the Oregon Food Bank, and $2,630 in cash was donated to the Food Bank and to the Yamhill Community Action Partnership.
"Everyone jumped at the chance to give something back to the community, where we are so fortunate to live and work," said Annedria Beckham, CMW executive director.
CMW represents vineyards and wineries in the Ribbon Ridge and Chehalem Mountains AVAs (American Viticultural Areas). From Parrett Mountain to the south, and running northwest across Bald Peak and Ribbon Ridge, the Chehalem Mountains were formed by floods, volcanoes and wind-blown sediment to create the highest elevations and some of the most diverse soils in Oregon's wine regions.
For more information, visit www.chehalemmountains.org.