Merge in Motion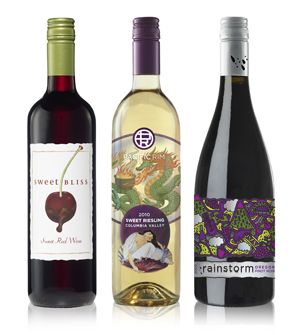 In August 2006, a small band of Bonny Doon expats moved from California to the Northwest and brought with them Pacific Rim Riesling established by Randall Grahm in 1992. From this flagship wine, the group was known as Pacific Rim Winemakers.
The Mariani family, owners of Banfi Vintners (an importer and distributor in Long Island, N.Y.) and the Tuscan estate Castello Banfi, bought Pacific Rim in January 2011 — from Grahm for an undisclosed amount — and has now created VinMotion, a company to house it and other Northwest brands.
Besides Pacific Rim, which continues to make a range of affordable Rieslings plus a couple other offerings, VinMotion's other labels include Sweet Bliss, a brand launched a year ago that focuses on a full range of sweet vinifera blends (red, white and rosé) and a new brand called Rainstorm. Launching in January 2012, Rainstorm will offer an Oregon Pinot Noir and Pinot Gris priced at $16 and $13, respectively.
The new brand will target younger and influential wine buyers, telling the story of Oregon's colorful, youthful character, celebrating the state's world-class food scene, flourishing music milieu and captivating natural beauty.
"Since we began our venture with Pacific Rim, we've done things very differently than traditional wine companies, and we're dedicated to continuing to break from industry traditions," said Shawn Bavaresco, vice president and brand development director for Pacific Rim. "It's our goal to build a community of brand loyalists by always delivering mind-blowing, affordable wines supported by relevant and leading-edge social media strategies."
Pacific Rim has over 25,000 Facebook fans, making the brand one of the top five Facebook presences among all U.S. wineries. To give this large following some context, Pacific Rim has nearly doubled in U.S. volume since 2008, reaching 165,000 cases (33 percent growth) in 2010. The winery is targeting production of 271,000 cases this year.
For more information on VinMotion's brands, visit www.rieslingrules.com (Pacific Rim) and www.sweetblisswinery.com. Rainstorm's website will go live in January 2012.