Please Do No Harm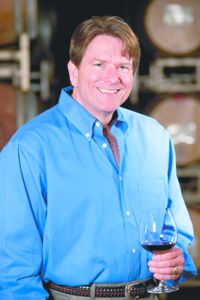 By Jim Bernau
Lawmakers, when they begin their service, are often advised: "First, do no harm." Believed to be a variation of the Hippocratic Corpus, in which physicians are directed "to do good or to do no harm," this advice has served the public and those in elected office.
This general admonition combined with a compelling burden of proof for new legislation should compel the enactment of a new federal law.
Should the Congress make a federal law to protect and promote the economic interests of alcoholic beverage wholesalers to the detriment of others? Should Congress take sides in an economic dispute among wholesalers, producers and consumers? On balance, is the public's interest served with the passage of HR 1161?
Due diligence should reveal the truth of the matter.
Over the past 25 years, several mega-trends have contributed to the changing alcoholic beverage market:
(1) There has been a significant concentration in both the wholesale and retail channels, increasing the economic and political power of those remaining operators. They are sometimes united, in seeking grocery store sales of hard liquor, for example, or opposed to improving retailers' efficiencies with central warehousing or retailers obtaining beverages directly from producers.
(2) The number of smaller alcoholic beverage producers is rapidly rising, and in turn expanding their states' economic opportunities. Consumers are increasingly consuming alcoholic beverages as an "experience" by traveling to producers and seeking to obtain products directly from producers. Consumers are beginning to unite with producers in opposing restrictions on commerce.
(3) Two private, efficient package delivery services with adult signature procedures are now an alternative to the federal government's postal service, which will not deliver alcoholic beverages.
(4) Numerous states have developed procedures for the collection of fees and taxes from alcoholic beverage producers who obtain individual state licenses to ship directly to consumers.
Wholesalers are threatened by these trends, fearing a loss of market share and reduced profit margins, and have sought legislated restrictions, state by state, to prevent the direct shipment from out-of-state producers into the state. In some states, sufficient legislator votes were secured to allow in-state producers to directly ship in-state. This state-by-state "protectionism" has been overturned by the courts using a legal doctrine inferred from the Commerce Clause in Article 1 of the U.S. Constitution, prohibiting states from restricting interstate commerce.
HR 1161, drafted by the National Beer Wholesalers Association and the Wine and Spirits Wholesalers Association, would allow wholesalers to underwrite state legislation to successfully prevent out-of-state direct shipments from producers. This has been an ongoing legislative effort, the previous rendition being Congressional House Bill 5034 in 2009.
Large alcoholic beverage wholesalers have become one of the strongest business forces through involvement in legislative races in a number of states. Wine producers interested in direct shipment to consumers are generally small and often can only afford to contribute wine occasionally for legislative campaign receptions.
A modest but telling research effort reveals Oregon would be substantially harmed by passage of HR 1161:
(1) Oregon wine producers are predominantly small and dependent upon direct consumer purchases. These relationships are established through personal winery visits and continued by direct shipment to where consumers live in many legal ship states. Oregon needs to export goods and import capital, which Oregon wineries are doing in increasing amounts through direct shipment.
(2) Many Oregon wine producers are either too young and small or deemed unqualified to obtain wholesaler representation in many states. Many would not grow or survive without this direct to consumer channel.
(3) Many related Oregon businesses and employment would also be adversely affected by limitations on this market channel as well. Although wineries are individually small in size, the Oregon wine industry collectively contributes over $2.7 billion in economic impact annually. This makes the industry one of the largest in the state's agriculture community where under utilized farmland pressured by suburban development has been protected by high valued vineyard use.
Apart from the loss of Oregon employment, tax base and future winery and vineyard growth, consumers' wine choices would be limited to what wholesalers are willing to carry. Why grant this effective monopoly to wholesalers and, as a byproduct, limit consumer choice?
On Oct. 18, I was able to sit down with Congressman Schrader and discuss his sponsorship of the bill. He said he supports wineries' ability to sell directly to customers in other states, such as through the Internet, and that he would oppose legislation that would limit our ability to ship.
He also said that in a recent meeting with the Oregon Wine Board, they pointed out something new to him, which was the fact that the final sentence in Section 3 of the bill could be a loophole for wholesalers to — on a state-by-state basis — impose direct shipping restrictions. Schrader said he was going to ask Congressional Research if the wording of the bill would allow that.
He said he is not against changing his position, but also added he may not change it. However, Schrader is concerned with how this bill could affect the fragile economy.
Schrader is beginning to get an idea of what kind of blow the passing of this bill would be. It is my hope, that after careful research and talking with more of the community, Schrader will "do no harm" and withdraw his sponsorship of HR 1161. Doing this would truly demonstrate his support Oregon's growing and economically important wine industry.
Jim Bernau is the founder and president of Willamette Valley Vineyards, located in Turner, near Salem. WVV is a leader in sustainability.