Adding the Andes
Alexana's Revana expands to Argentina
Founder Dr. Madaiah Revana of Revana Family Partners, and owner of the highly acclaimed Revana Estate Winery in Napa Valley and Alexana Estate in the Willamette Valley, announced the completion of Corazon del Sol in Mendoza, Argentina. Consisting of 17 acres of estate vineyards and a 6,000-square-foot production facility, Corazon del Sol marks the third, and arguably most ambitious, addition to Dr. Revana's portfolio of global winegrowing estates.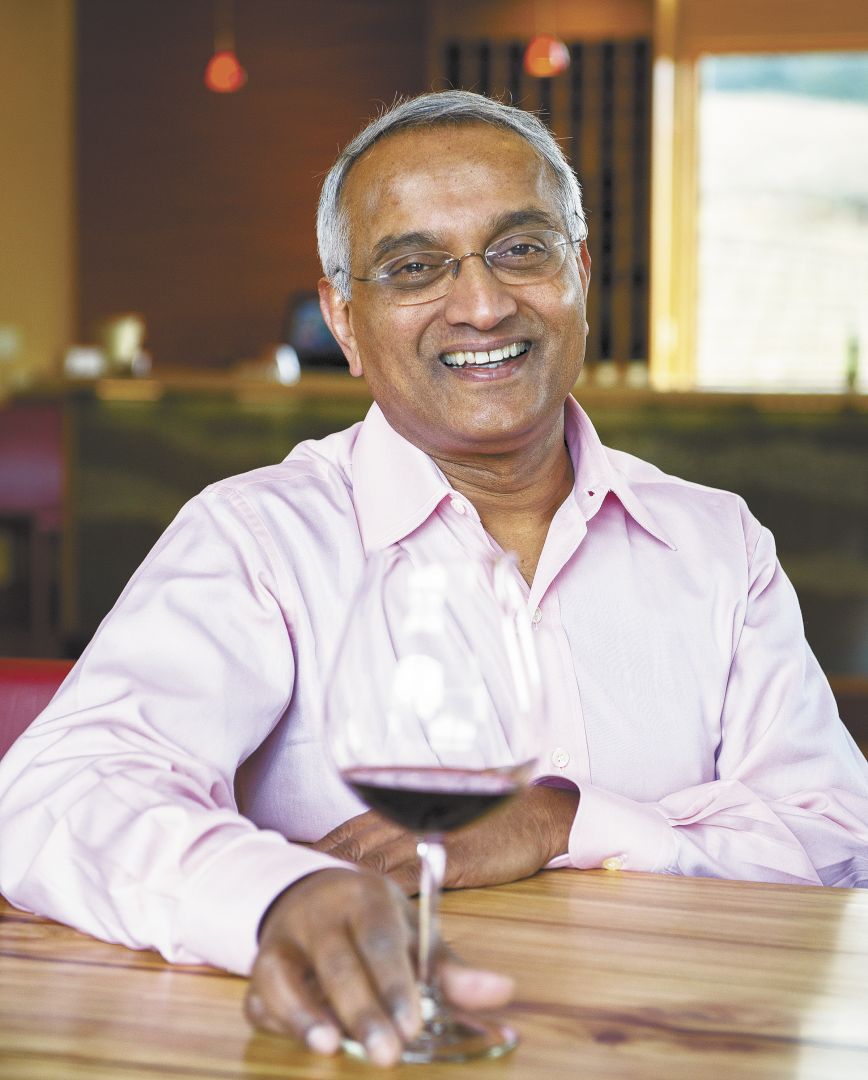 Located at 3,600 feet in elevation on the western limits of the Uco Valley, Corazon del Sol is built on an ancient stone-covered riverbed beneath the dramatic landscape of the Andes Mountains. Inspired by the raw desert sites reminiscent of high-elevation Châteauneuf-du-Pape, Revana planted Grenache, Syrah and Mourvèdre, along with the classic Bordeaux varietals of Malbec, Cabernet Franc, Merlot and Cabernet Sauvignon. The vineyard has been carefully divided by soil composition and elevation into three distinct parcels to allow further specialization of each individual vine's vinifera and rootstock.
The vineyard's high elevation and intense UV exposure combine to generate remarkably high levels of polyphenols, leading to the wines increased concentration of color, aroma and texture. Additionally, the region's lack of vegetation and moisture creates an extreme diurnal temperature range, yielding one of the longest ripening windows in all of Mendoza. The resulting grapes are afforded extra time to develop their complex flavor profile, while maintaining elegantly fresh acidity levels.
"As we begin to understand the nuances of this special piece of land, we have focused our attention on producing high-end single-vineyard bottlings composed of Malbec, Syrah and Cabernet Franc," said John Gabelhausen, general manager of Revana Family Partners. "With encouragement from our friend and consulting winemaker, Santiago Achaval of the famed Achaval Ferrar, we have also felt compelled to produce what has now become Argentina's first blend of Grenache, Syrah and Mourvèdre. We are convinced that our unique location within Mendoza's high elevation Uco Valley is at the forefront of premium grapegrowing in Argentina."
Named for Revana's lifelong devotion to the practice of cardiology, as well as a dedication to his son, Arun, whose name holds the significance of 'Sun' in many Indian languages, Corazon del Sol is a natural continuation of Revana Family Partners' commitment to harnessing the personalities of distinctive vineyard sites around the world.
The first estate-grown bottlings are currently being imported to the U.S. and can be purchased online, www.corazondelsol.com, or at your local independent wine retailer.