Larks Restaurant
Oregon Wine A-List Awards Wine Program of the Year
Evoking early-1900s elegance, Larks Restaurant — also known as Larks Home Kitchen Cuisine — harks to Ashland's health-spa roots with wicker chairs, potted palms and a soothing color scheme. This genteel setting captures the era of train passengers arriving for Ashland's famed Litha water cures.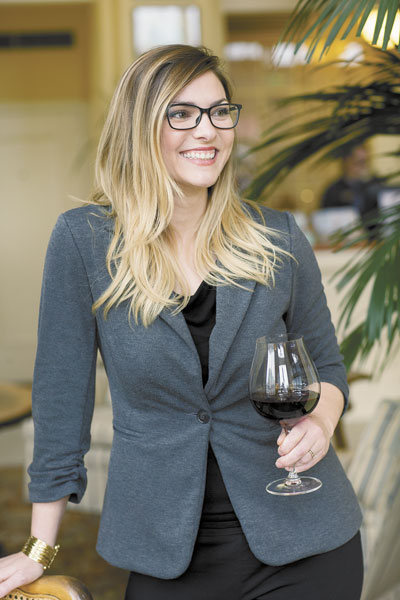 Trekking 15 miles north to Larks' Medford location revisits the heyday of car travel. This upscale reincarnation of the motor hotel revels in the height of 1960s design — vibrant hues, oversized accents and metallic finishes — in an expansive dining room.
For all their differences, the sister restaurants share a commitment to farm-fresh fare and Oregon wines that recently positioned both atop the Oregon Wine A-List. The award program, created by the Oregon Wine Board and Oregon Wine Press, honors 124 restaurants worldwide displaying deep appreciation, enthusiasm and support for Oregon wines, prominent in their wine lists' varieties and regional diversity.
The A-List Wine Program of the Year is the state's standard-bearer of excellence recognizing depth and breadth in Oregon selections, participation in Oregon Wine Month and educational opportunities for staff and clientele alike. The award honors Larks' eloquence in describing the Oregon story, said Ava DeRosier, director of food and beverage for Neuman Hotel Group.
"We really believe in what this state, this community, agriculture have to offer."
That conviction forms the core of Larks' 2005 inception at Ashland Springs Hotel and 2013 expansion to Medford's Inn at the Commons. Menus evolve seasonally to highlight the produce, dairy and pasture-raised meats of Southern Oregon and Northern California. Wine lists change even more frequently, said DeRosier, promoting vineyards and wineries with limited yields.
"Those wines need to be in front of you," she said. "We've actively pursued them."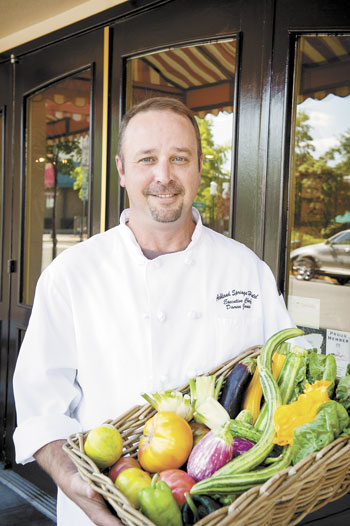 In its quest of excellence, Larks offers distinctive dining and drinking experiences at each location, where menus and wine lists ascribe to the same philosophies without being carbon copies. The approach extends each restaurant's reach beyond its respective city to attract more of the area's fine-dining clientele.
"It does not work in our model to duplicate," said DeRosier.
Cider-brined pork chops with balsamic bacon jam update a classic in Ashland while rustic braised pork cheeks share a plate with sophisticated Parisian gnocchi and carrot butter in Medford. In Ashland, Valley View Pioneer 2011 Tempranillo's full body matches the pork chops' heft. In Medford, the wild berry notes of JF Guerrero Il Carino Rosso 2007 Sangiovese Blend lighten the rich cheeks.
Many of Larks' meats hail from the region's small ranches, as well as a sustainable fish farm and South Coast fishing fleet. From winter root vegetables to spring greens, from summer berries to the Rogue Valley's peerless pear harvest, vegetables and fruits are procured from a dozen personal farms, some certified organic.
"I have farmers that deliver directly to my back door," said Executive Chef Damon Jones. "The accessibility of things just continues to increase."
Bakers, coffee roasters and chocolatiers are a few of the specialty food producers Larks supports. In addition to the renowned Rogue Creamery, several small cheesemakers figure prominently in Larks' sweets, salads and starters. A plate of house-made charcuterie invites diners to sample the spectrum of Oregon varietals, from Holloran Vineyard 2013 Dry Riesling to Quady North 2014 GSM, a Rhône-style blend of Grenache, Syrah and Mourvèdre.
"The wines sort of dictate where we want to go with the food," explained Jones.
Wine inspires Jones and his staff to continuously craft new dishes and menus for Larks' frequent special events, such as the March 17 "Meet the Cheesemakers and Winemakers" Dinner. More formal public education, said DeRosier, could be on the hotel group's horizon. Its Luna Café in Ashland recently introduced free wine tastings. Workshops in sensory evaluation could focus more attention on Larks' wine programs, said DeRosier, a Level 1 sommelier who supervised wine stewards at the 2016 Oregon Wine Experience in Jacksonville.
Educational opportunities for Larks' employees and staff figured into its A-List award, said Michelle Kaufmann, communications manager for Oregon Wine Board. The restaurants, she said, surpassed other establishments' participation in Oregon Wine Month 2016 to offer two specials: a flight for $9 or entrée pairing at a discounted price.
The A-List's acknowledgment of a Southern Oregon restaurant should come as no surprise, said Kaufmann, although the region hasn't enjoyed the established reputations of Portland and the Willamette Valley for fine food and wine.
"Ava and Larks have really done a stellar job crafting a well-rounded wine list with an emphasis on promoting the local wine scene, but that also shows general support for the Oregon wine industry as a whole."
Larks' ascent parallels the rise of Southern Oregon wines, said DeRosier. A-List status, she said, confirms the region's growing reputation in viticulture and the cuisine.
"Southern Oregon is a gem."
Sarah Lemon is a regular contributor for the Mail Tribune, which hosts her blog, The Whole Dish. Follow @thewholedish on Twitter or see www.facebook.com/thewholedish.
For the complete list of the 2017 A-List Awards, CLICK HERE