2016 Oregon Wine A-List Awards
Presented by Oregon Wine Press and Oregon Wine Board
To bring awareness of Oregon wine to restaurants, here and beyond, Oregon Wine Press and Oregon Wine Board are proud to continue the Oregon Wine A-List Awards, honoring restaurants that truly support our world-class region.
The wine stewards who champion Oregon wine are not wanting for variety — from Albariño to Zinfandel — or quality, as wineries continue impressing judges, national media and more.
We know our wine can compete with the best anywhere in the world, and to those restaurants that share in our pride, OWP, OWB and the 600-plus wineries thank you for your support.
Wine Program of the Year
The Heathman
Portland
By Peter Szymczak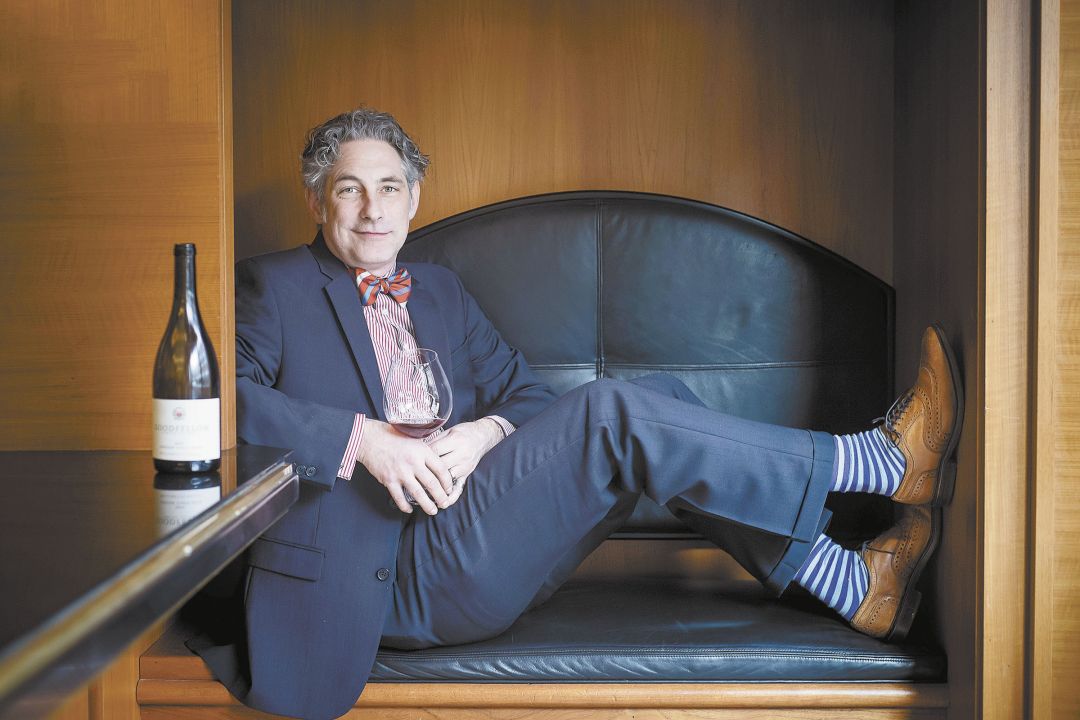 The Heathman Hotel, Restaurant & Bar combine to create one of the most stimulating environments for experiencing the Rose City's sights, sounds and flavors.
Since opening in 1927 in the heart of downtown Portland, The Heathman's 150 guestrooms and suites have been named some of the "World's Best Places to Stay" by Condé Nast Traveler, in addition to numerous other awards.
The hotel also earned the mildly scandalous distinction as the backdrop for the lovers' trysts that take place in the sensational best-selling fiction book, "50 Shades of Grey" — not bad for an 89-year-old property.
On show nights, the bar is a hub of theatergoers grabbing a light bite and glass of wine before heading over to the Portland Center for the Performing Arts, Arlene Schnitzer Concert Hall or Portland Art Museum, all located intimately nearby.
The Tea Court Lounge provides a posh atmosphere for afternoon sipping; by night, the lounge can become a swinging scene of cocktails and live jazz.
Led by Chef Michael Stanton, the restaurant serves prix fixe menus, perfect for tight-for-time showgoers, as well as a full menu of refined French dishes worthy of a big night out or casual rendezvous.
The wine list, curated by Head Sommelier James Rahn, spotlights single-vineyard wines from some of Oregon's premier producers and around the world.
Every autumn for the past 15 years, The Heathman has hosted Beaujolais Nouveau, an orgiastic evening celebrating the fresh vintage of red wines from France and Oregon, too. To pair, the culinary staff grandly displays food delicacies: everything from foie gras and crêpes Suzette stations to a smorgasbord of house-made charcuterie and cheeses, seafood towers, profiteroles and climactic croquembouche.
From lodging to dining and all points in between, the Heathman is sexy, generous and stylish. Get it on at this year's Oregon Wine A-List Awards' top winner.
Sommelier James Rahn
The road James Rahn has traveled to become head sommelier at The Heathman extends from the Midwest to the Pacific Northwest and back again. And now that he's established roots in Portland, he's added a new title to his business card: winemaker.
Originally from Chicago, Rahn served in the Marine Corps after high school; he then moved west to attend college at the University of Washington. Working his way through school by waiting tables at Café Campagne in Seattle, he first developed his passion for wine. After graduating, he returned to the Windy City and continued working in the service industry.
He helped open Girl & The Goat restaurant, shepherded by "Top Chef" winner Stephanie Izard. As the restaurant's sommelier/wine director, he helped create the house wine blend in collaboration with Saviah Cellars in Walla Walla, Washington.
"Understanding sense of place is obviously important for winemakers, but especially so for sommeliers," said Rich Funk, Saviah's winemaker. "It takes decades to come to that understanding, but James is brilliant. He got it right away."
Crafting a signature wine instilled in Rahn the desire to make the next major leap — to winemaker — which brought him back to the Pacific Northwest. He moved to Portland shortly thereafter and apprenticed with Luisa Ponzi at Ponzi Wines.
"When a somm calls and wants to work harvest, you kind of cringe," Ponzi said. "It usually means they want to stand around and ask a lot of questions, not work."
Ponzi was pleasantly surprised with Rahn. "Being an ex-Marine, he's got great discipline and yet is extremely creative. It was evident he was passionate and wanted to pursue this."
Meanwhile, he joined The Heathman as head sommelier, and over the past three years has focused the wine list on single-vineyard wines from Oregon, in addition to premier bottles from around the world.
"Oregon is experiencing a renaissance right now," Rahn said. "Everyone knows we make Pinot here."
But Riesling may be an even bigger turn-on for Rahn, because of the variety's ability to showcase not only the land but also the winemaker's hand. He is currently making two different single-vineyard Rieslings, which will be bottled under his own wine label, the James Rahn Wine Company.
Rahn makes his white wines at Ponzi's facility in Sherwood, and his reds — including Pinot Meunier, Pinot Noir and two different Gamay Noirs — closer to home at the Southeast Wine Collective.
"James has been a great guy to have around," said Thomas Monroe, co-founder of the winemaking collective with Kate Norris. "His skills as a somm are very helpful to other winemakers. His tasting capacity helps bridge the gap between us and our end consumers."
Ponzi agrees. "James is the kind of person we want in the industry. He has a desire to make great wine and great knowledge about wine. That's half the battle — you have to have a great palate to make great wine! James has stepped into his role as a winemaker with a great advantage.… Plus, he does know how to sell and present wines. That's how you become a successful winemaker."
Editor's Note: Please read editor's note in which I address the sudden closing of The Heathman, and why we chose to leave this story as-is before the news broke.
2016 Regional Spotlight Awards
Raven & Rose
Portland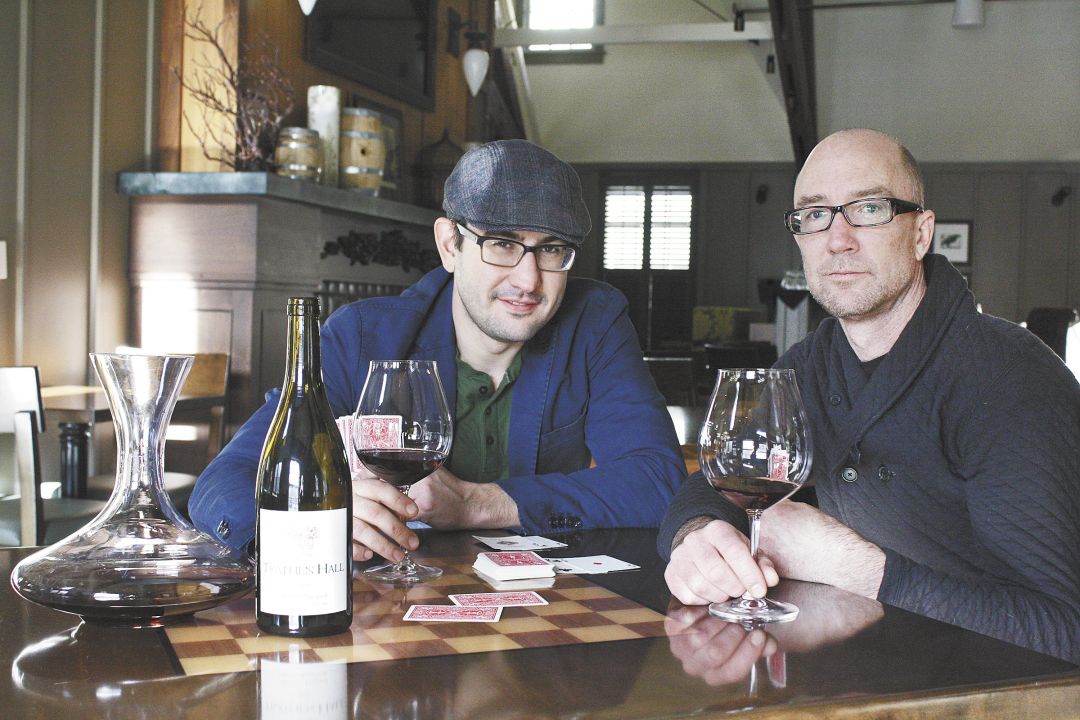 Inside the historic 1883 Ladd Carriage House in the heart of the Arts District in downtown Portland, Raven & Rose is ready to take you on a tour of the British Isles. Not by horse, of course, but through its dining experience considered the "dog's bollocks." In other words, fantastic.
Owner Lisa Mygrant and Executive Chef Daniel Mondok have created a culinary masterpiece in heart of the Rose City with great care in sustainability and environmentally sensitive business practices, including the LEED-Gold certification of the restored building. With the same spirit, the two source local and seasonal ingredients for its Old Word menu.
"There is a depth, a breadth and a history to the cuisines of this region of Europe that many people are unaware of, and that is definitely worth exploring and celebrating," says Mygrant. "My time living and cooking in both London and Ireland opened my eyes to a world of food that I hadn't previously understood."
Matching the unique yet approachable menu offerings is the Raven & Rose's wine program managed by Beverage Director David Shenaut. Developed to be earth-friendly, too, his approach is a focus on local producers — the list is organized by AVA — and the good ol' keg.
"The core of our program is our keg wines, which we sell by the glass and are wildly successful," says Shenaut. "The keg program is special because of how closely we work with the winemakers to select and develop the wines. More often than not, you simply can't get those wines anywhere else, and they are selected specifically to enhance your experience at Raven & Rose."
If wine is not a guest's cup of tea, cocktails from the restaurant's bar, The Rookery, also includes local beer and spirits, with a thoughtful selection from — where else? — the British Isles.
Raven & Rose's passion for presenting international cuisine without losing its local identity has won it a much-deserved Oregon Wine A-List Regional Spotlight Award.
RingSide Steakhouse
Portland
As modern high-rises take over downtown Portland and new residents arrive daily, a nostalgic refuge can be found at the unflinching RingSide Steakhouse on West Burnside.
Considered a Rose City icon, RingSide has been indulging diners for 70-plus years. Executive Chef Beau Carr continues the restaurant's culinary legacy with in-house, dry-aged steaks, fresh seafood and more, while maintaining the highest standards of house favorites such as the legendary onion rings — James Beard once claimed them to be "the best I've ever had."
The building is impressive, too, with brick, inside, out and even up. Inside the storied Barrel Room, brick makes up the domed ceiling, which hovers above the intimate space and back-lit cabinets filled with bottle upon bottle of wine, of course.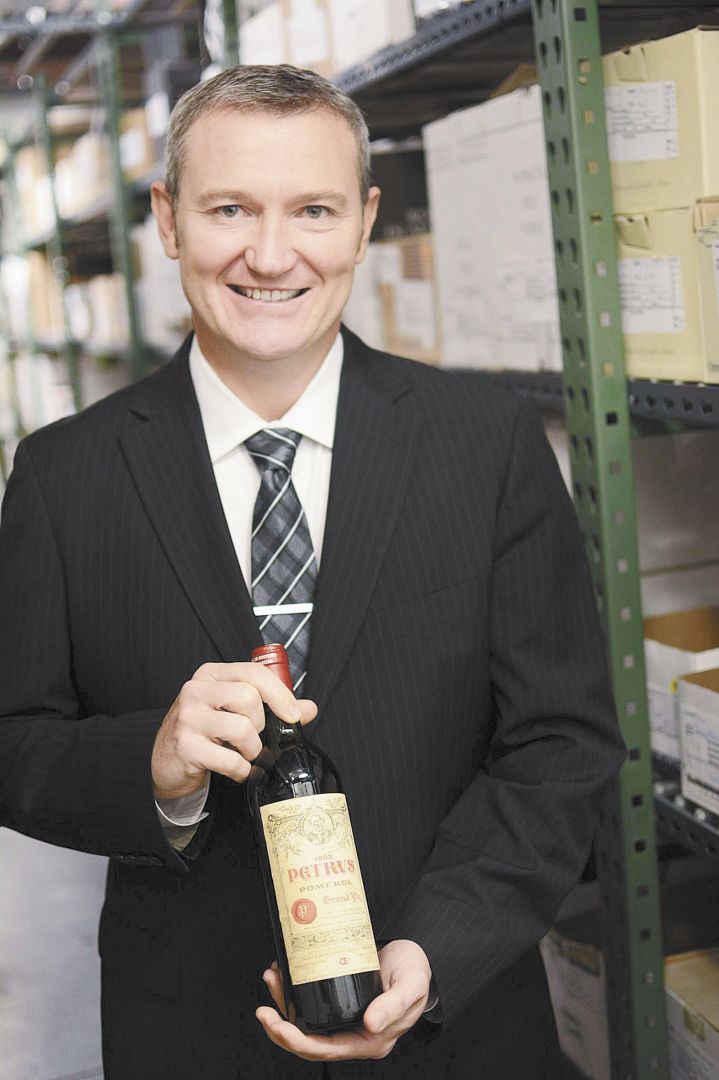 The wine program is essential to RingSide's stellar reputation. In 2010, owners Craig, Scott and Jan Peterson excavated to create a 10,000-bottle cellar with almost 900 labels.
"Our selections are purchased as a wide range of vintages and cellared until they reach optimal quality and drinkability," says Wine Manager Didier Porteaud. "In fact, only 50 percent of our wine inventory is released to the list at any one time while the remainder is aging in the cellar, thus ensuring we are serving our wines at their peak."
Among the incredible steak-loving Bordeaux offerings — such as vertical starting at 1961 and unique finds such as the 1982 Petrus selling for $10,000 — is a substantial selection of local wines.
"Being conveniently located near the Willamette Valley, we are proud to offer an extensive list of Oregon Pinot Noir to our guests," Porteaud adds.
For such a traditional steakhouse with old-school charm, RingSide is quite modern when investing in its wine program and the guest experience.
"We are now able to offer some really rare wines by the glass," Porteaud says. "The Coravin system allows us to pour some wine without removing the cork. We can keep the bottle up to three weeks. This is a great system allowing us to offer some old vintage by the glass without losing the wines."
No wonder RingSide has been earning awards for its food and wine for years. We are honored to add one more to its trophy case with the 2016 Oregon Wine A-List Regional Spotlight Award.
Babica Hen
Willamette Valley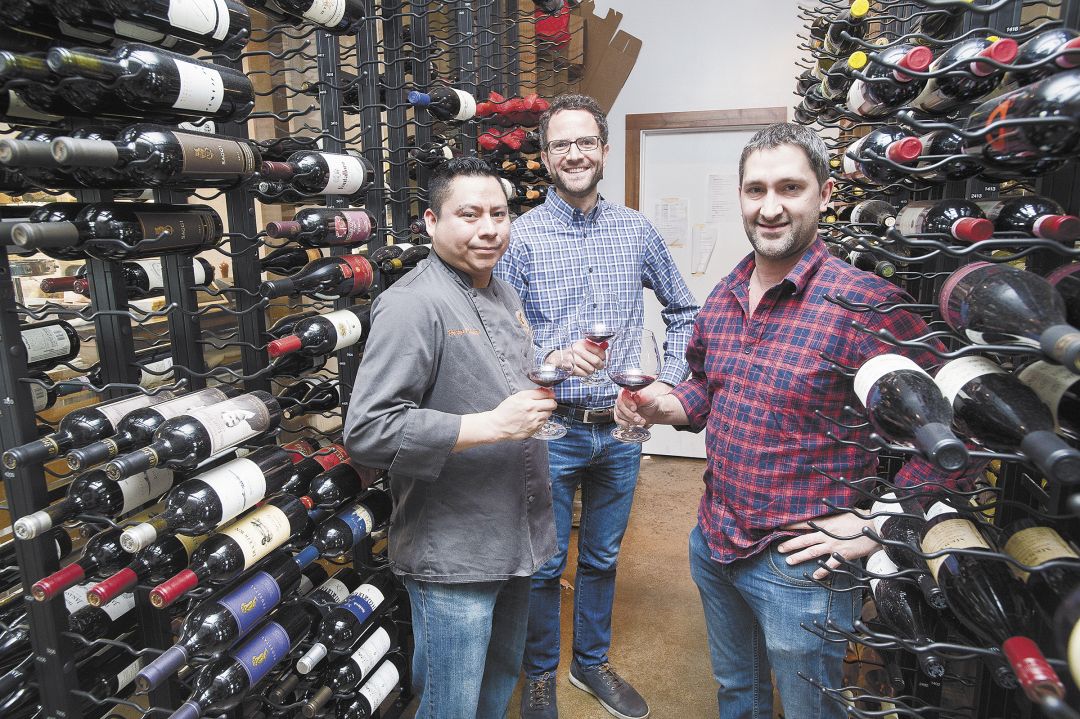 In the chic space that housed culinary hopefuls Farm to Fork and Paulée, Babica Hen Café is considered by many "a good egg."
Named for owner Joe Buck's love of his grandmother — babica means grandma in Slovenian — and her cooking, the restaurant opened in Dundee in 2014 — its Lake Grove sister of the same name started two years earlier.
At both locations, Buck's philosophy is simple: fresh, quality food. Creating recognizable dishes but with the Hen's own flair, chef Hector Mendoza executes a solid menu loaded with local ingredients — eggs, pork, beef and more — including house-smoked meats.
Although the restaurant is popular for breakfast, the Hen's lunch and dinner menus impress with a wine list devoid of any chicken scratch. General Manager Scott Minge, a Court of Master Sommelier level I, takes the list seriously.
"The philosophy [behind the wine program] is about recognizing and showcasing the various styles available in the wide world of wine while utilizing local programs and wineries," Minge says. "I like to keep it simple and unique in the same sense."
Just recently, the Hen acquired an estate Riesling from Snake River AVA, expanding the wine list to represent every AVA in the state — with all but three just within the glass-pour program — impressive for any Oregon restaurant.
Commendable, too, the wine program is definitely something to crow about, earning Babica Hen a 2016 Oregon Wine A-List Regional Spotlight Award.
Jory
Willamette Valley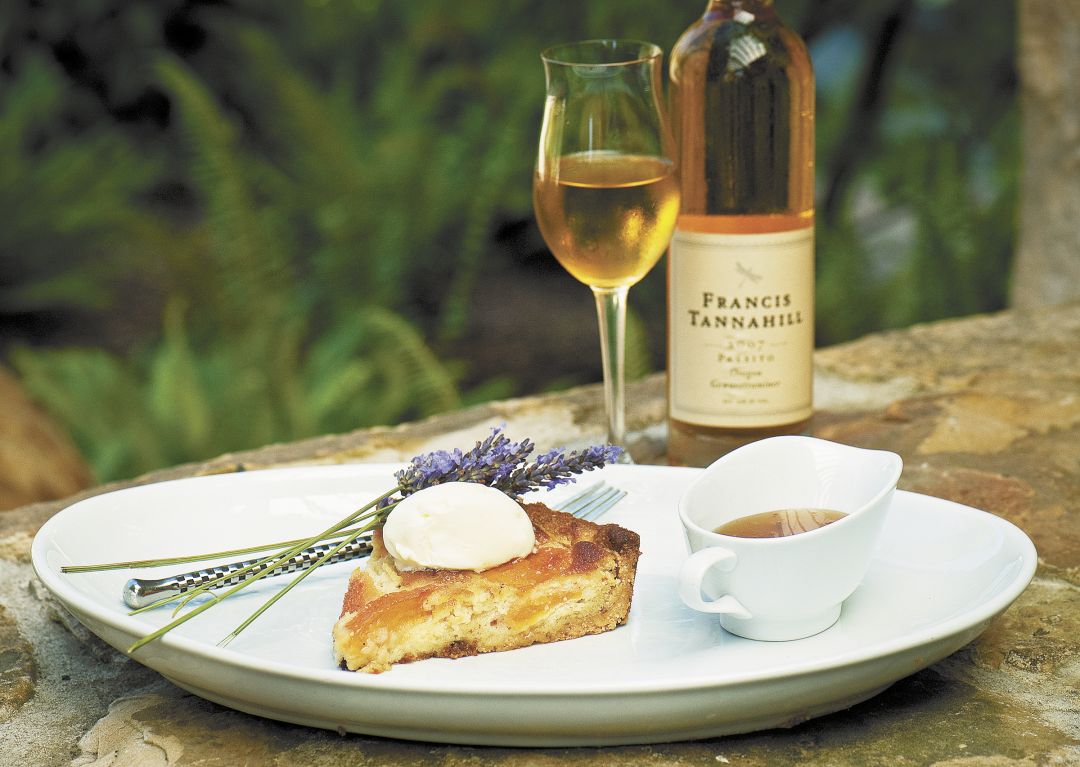 Before the Austin family opened The Allison in 2009, there were no destination-worthy hotels in the Willamette Valley. Being a first of its kind, hopes were high. Seven years later, expectations have been exceeded at every level.
From the luxurious rooms — each with custom-crafted furniture, original art, gas fireplaces, floor-to-ceiling windows and more — to the high-end spa and jaw-dropping infinity pools, guests are guaranteed the ultimate in relaxation and hospitality.
Only minutes from some of Oregon's finest wineries and vineyards, the inn is in the perfect location for wine lovers wanting to explore. And following a day of touring tasting rooms, dinner awaits at Jory, where the culinary adventure continues.
Executive Chef Sunny Jin and his dedicated team source the best local ingredients — some of which come from the restaurant's on-site 1.5-acre garden — to create unique dishes honoring the excellent quality of purveyors, including wineries.
Wine Director Ken Bolick's beverage program attests to The Allison's locavore preference.
"[We aim] to showcase the best wines we have access to from the Willamette Valley and the rest of the world at a variety of price points," Bolick says. "Overall, we want our beverage selections to pair well with food, inspire curiosity and provide exceptional experiences."
With fellow sommelier Azi Afeworki, Bolick offers diners more than 40 wines by the glass, wine flights and vertical selections from several producers on their bottle list.
And many local producers know The Allison from the numerous industry events hosted in its catered conference rooms. From ¡Salud! to the Oregon Truffle Festival, to the Wine Country Half Marathon reception, and so many more, The Allison has become the obvious place for large gatherings in the Valley.
Aside from the restaurant, spa and cozy rooms, The Allison showcases spectacular views of the valley, live music on Friday and Saturday nights, a staff committed to ensuring each guest the best possible experience and a dedication to the Oregon wine community. For all these reasons and more, it has earned a 2016 Oregon Wine A-List Regional Spotlight Award.
Celilo
Columbia Gorge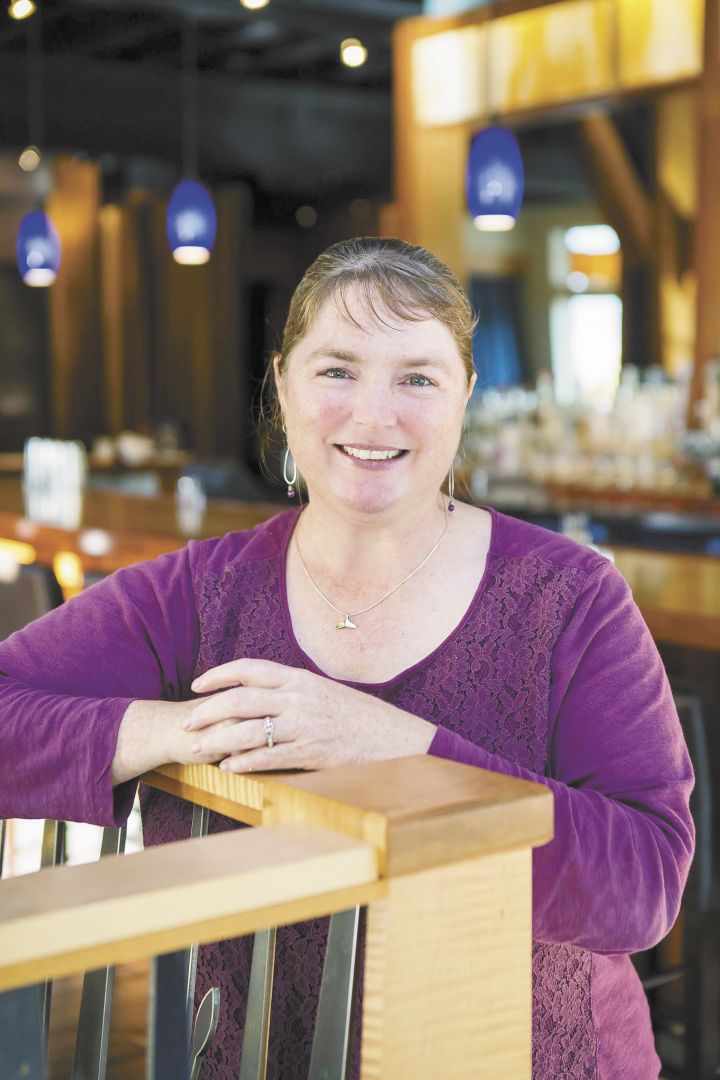 Culinary competition is heating up in the Columbia Gorge, yet from the downtown of the area's most buzzworthy cities, Celilo Restaurant leads Hood River's ever-growing restaurant roster.
It is no surprise owners Jacqueline Carey, Ben Stenn and Maui Meyer chose the charming town for their business, as the surrounding hillsides offer a cornucopia of digestible resources.
"Being in the Columbia Gorge, we are spoiled with the bounty of the area," says Carey. "It is such a special growing region for both winegrapes and food. We are ingredient-driven and are beholden to the farmers."
Since 2005, Celilo has offered a decidedly chic, sophisticated experience among the town's more casual dining options. Stenn, Celilo's executive chef, has been wooing palates with seasonal menu items like Draper Valley Farm confit chicken leg and thigh, served with Prairie Creek Farm Huckleberry Gold potatoes, carrot, sautéed lacinato kale and chicken au jus.
The wine list has also been a palate pleaser from the start.
"Our focus is on Oregon and Washington wines with some selections from California," says Carey, also Celilo's wine director/sommelier (Level 1 Court of Master Sommeliers). "This is the first year we have offered a few imports on our list, and our guests have been very receptive. Oregon Pinot Noirs, and Washington Cabernets and red blends are represented very well on our list."
By changing the list frequently, Carey says she is able to feature new wines the team finds interesting. They also offer numerous rotating wines by the glass, so guests can sample a wide range — local to Old World — and a Coravin preservation system has allowed her to create a mouthwatering by-the-glass menu.
Whether guests order a glass or a bottle from Celilo's extensive list, there is no doubt the dining experience will leave a lasting impression. For this and its dedication to our wine industry, Celilo has earned a 2016 Oregon Wine A-List Regional Spotlight Award.
Steamboat Inn
Southern Oregon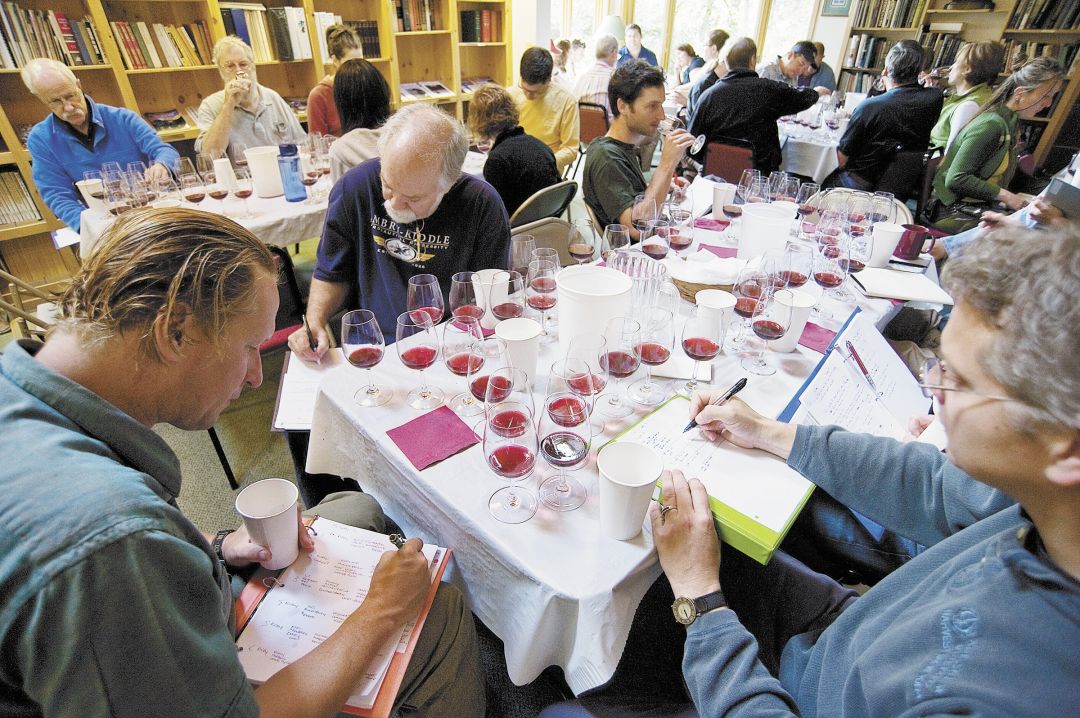 On the banks of the North Umpqua River stands an institution of sorts. For fly fisherman, Steamboat Inn is a destination. For those visiting Crater Lake, it is luxurious lodging near one of Oregon's greatest natural treasures. And for wine buffs and foodies, it is the ultimate rustic retreat of decadence.
Located 38 scenic miles east of Roseburg, Steamboat Inn is nestled among towering firs and perched on a bluff with a view of the river. For four decades, the owners, Patricia Lee, and Jim and Sharon Van Loan, have hosted guests from all around the world, including many members of the wine industry.
In fact, wine producers gather here for its annual Steamboat Pinot Noir Conference — this year, July 24–27, will mark its 36th meeting. The purpose is education: Participants blind taste one another's unfinished Pinots, creating an open exchange of information and experiences regarding the growing of Pinot and the styles and techniques of winemaking.
In addition to the conference, wine takes center stage during Steamboat's famous winemaker's dinners — celebrating 25 years — during which accomplished chefs and wine producers partner in unforgettable multi-course meals.
With a clear focus on Oregon wine, Steamboat's constantly changing food menu is also dedicated to local suppliers.
"We are fortunate to see an increase in the availability of local products in amounts that can be utilized by a commercial establishment," says Patricia Lee. "The Umpqua Valley hosts an abundant variety of products: lamb, rabbit, beef, fruits, nuts and produce."
For Steamboat's love of Oregon wine and the industry that crafts it, their wine program has deservedly earned a 2016 Oregon Wine A-List Regional Spotlight Award.
Jacksonville Inn
Southern Oregon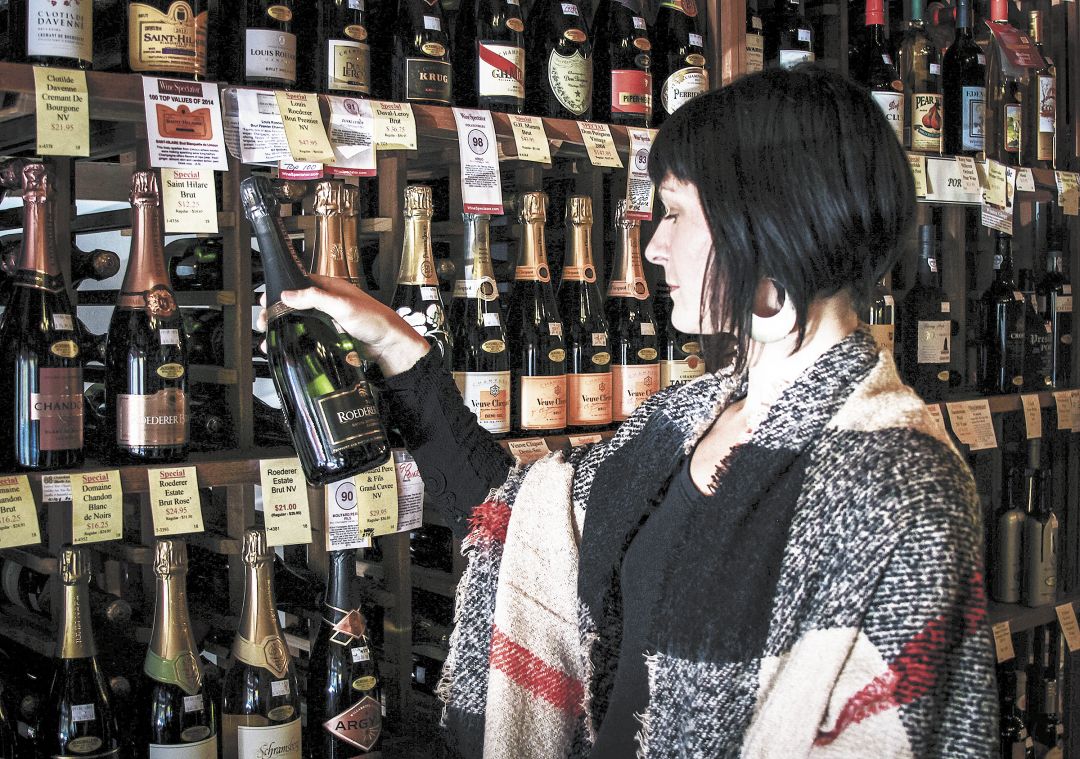 Originally a gold rush town, Jacksonville has preserved its Old West charm and many of its original buildings, too, including Jacksonville Inn.
Built in 1861 and listed in the National Historic Register — one of more than a hundred in the small town — the Inn looks much as it would have back in the days of gold fever, wagon trains and settlement of a new frontier. Guests at the hotel have to look no farther than the dining room and lounge to catch a glimpse of the impetus that started Jacksonville — the walls are built of locally quarried sandstone with specks of gold still visible in the mortar.
Throughout the Inn, Victorian ambiance enchants with classic furnishings and antiques galore, yet the menu is far from old-fashioned. Owner Jerry Evans' food and wine menus offer a contemporary dining experience with fresh ingredients and thoughtful preparations, such as the rosemary-grilled pork loin served with grilled nectarine salsa and sautéed spinach. Executive Chef Arion Canniff successfully creates traditional dishes with modern flair.
Wine Director Liza Jussiaume also expertly balances new and old inside the hotel's legendary cellar and onsite wine shop.
"Our philosophy is to educate customers about wine, helping them discover their own passion for the craft of winemaking," says Liza. "We take pride in our 60-page wine list, encompassing a variety of wines from around the globe, regularly updated with new vintages and scores.
"Being in a new and upcoming wine region, we focus on local wines in the shop and as glass pours in the restaurant," Liza continues. "We sell wines at great prices; we want customers to discover new wines while not spending a lot of money."
In its earliest days, the hotel would have taken payment in gold for its lodging, food and drink, yet modern times demand a more current currency. Although "gold" is still present at the hotel in the form of awards, which now includes a 2016 Oregon Wine A-List Regional Spotlight Award.
Sunriver Resort
Central Oregon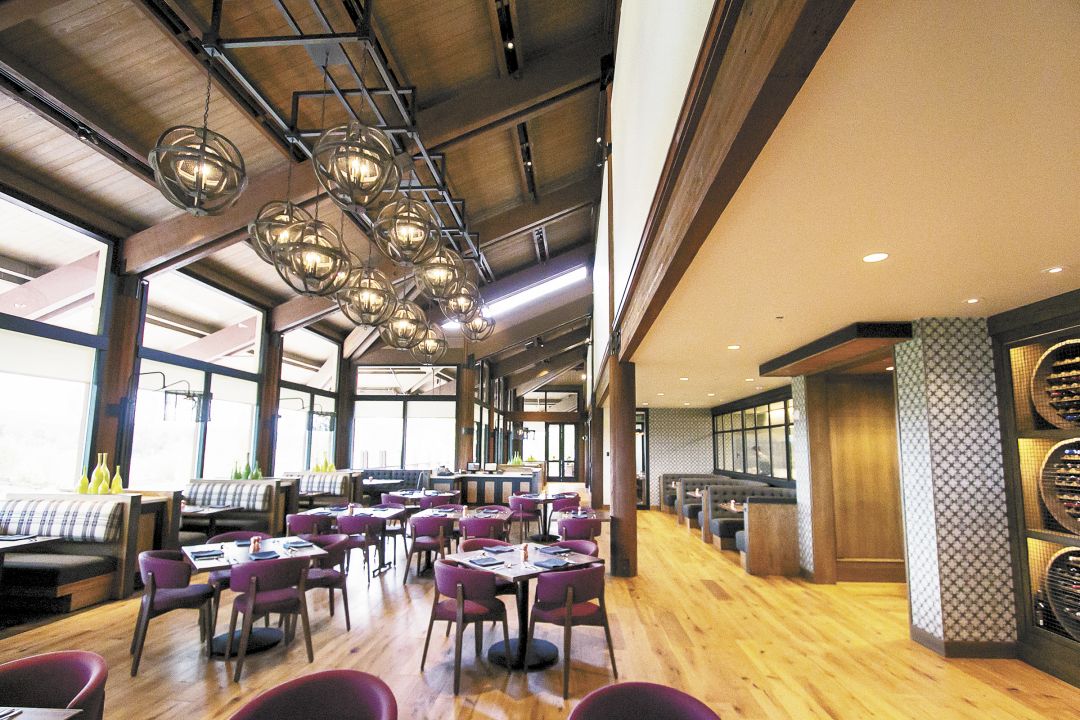 On Oregon's high desert is an oasis of leisure: Sunriver, a planned, private residential and resort community 15 miles south of Bend in Deschutes County. Inside that community is Sunriver Resort with properties that include a lodge complex, four golf courses, an airport, a marina, horse stables and a number of restaurants.
Owned and operated by Sunriver Limited Properties and Destination Hotels, Sunriver Resort prides itself on its Northwest surroundings, especially evident at Crosswater Grille and Carson's American Kitchen, managed by Executive Chef Travis Taylor. The menus, both food and wine, reflect a dedication to the area's abundance.
"We take pride in being part of the great Pacific Northwest," Tom O'Shea, managing director of Sunriver Resort. "With so many wonderful products to offer and showcase, we work to represent Oregon and Washington as much as we can. It is one of our core beliefs as a resort to be authentically immersed."
Julianne Van Slyke, sommelier for Crosswater Grille, affirms the resort's principles. She adds, "Each bottle of wine comes with a story, and the more we can share those stories with our guests, the more they will fall in love with Oregon wines and the Central Oregon region."
Dedication to the industry goes a step further with the resort's "Taste of the Northwest Dinner Series" and its own private wine label.
"We work with Northwest Wine Company to create [it]," says Van Slyke. "This allows us to share a little piece of Sunriver Resort in the form of our Willamette Valley's famous grapes: Pinot Noir and Pinot Gris."
Guests can sample the specially made wine or one of the many other Oregon selections, all the while enjoying great service, delicious dishes and spectacular views: the perfect recipe for a 2016 Oregon Wine A-List Regional Spotlight Award.
Tidal Raves
Oregon Coast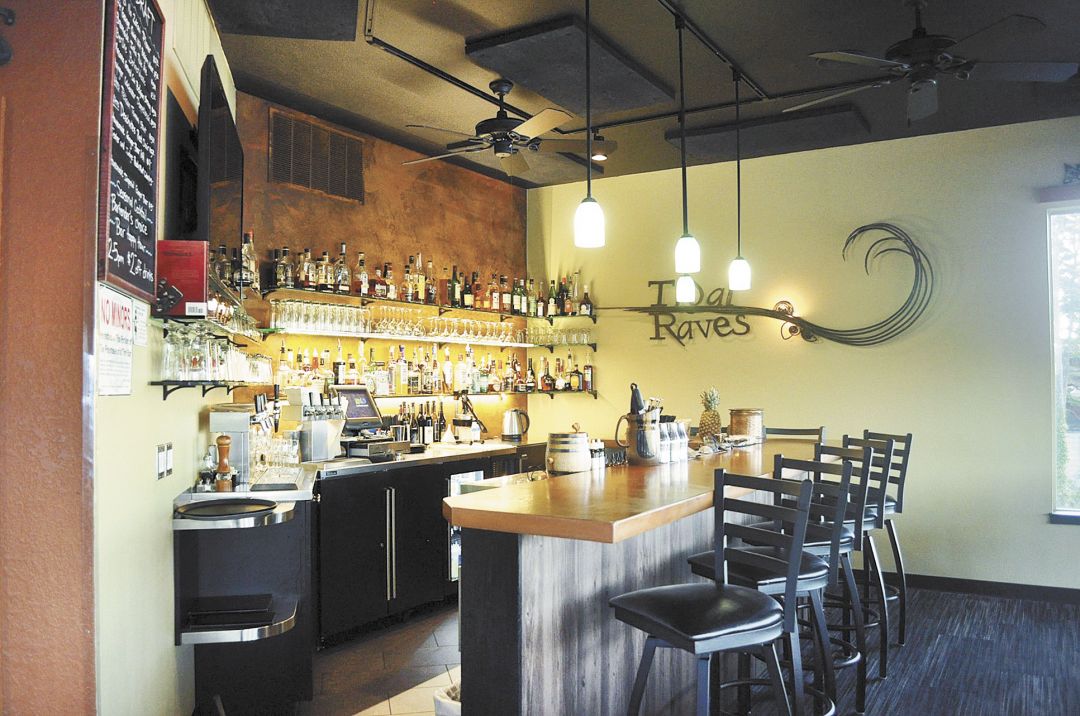 One of the most dramatically situated restaurants on the Oregon Coast, Tidal Raves has been impressing customers not only with its views, but also its food and wine selection since opening in 1990 in Depoe Bay.
Stunning sunsets and serious whale watching are just a couple reasons guests will do almost anything for a window table, yet entrées such as "seared sea scallops on Sambucca spinach sauté, garlic mashed and smoked tomato glaze" is motivation enough to take a seat elsewhere in the cozy dining room.
With their gracious service and impeccable food, Owners Jon and MaryLynne Hamlin are known for making diners feel like royalty. Jon, a graduate of The Culinary Institute of America in Hyde Park, New York, has more than 30 years of experience in leading restaurant staff, including Sous Chef Manny Camerena.
"Jon loves preparing seafood with exotic flavors as well as traditional comfort food styles," says MaryLynne of her husband. "He is very picky about the quality of all ingredients and, at times, has taken items off the menu due to the fact that an inferior product would affect the outcome of the dish."
The drinks menu procured by Jesse Roberson reflects the same level of care as artisan cocktails join an impressive list of Oregon wines from boutique wineries and small-production, high-end brands.
"We offer [the wines] at fair prices so that our guests feel comfortable ordering a wine that they may not recognize, or, if they are familiar, they're excited to see their favorite at a good value," MaryLynne adds. "We prefer to sell wine rather than stock it."
No matter the wine, the dish or the table, diners are bound to give this Oregon Wine A-List Regional Spotlight Award winner "rave" reviews.
The Bay House
Oregon Coast
Here is a restaurant all in the food industry should aspire to, that is, if they want to earn a AAA Four-Diamond Award — one of only two given to Oregon restaurants.
The Bay House in Lincoln City has it all — the food, the view, the service, the atmosphere, the cellar. Owner Steve Wilson has succeeded by being true to the restaurant, maintaining a solid reputation through the ebb and flow of trends.
"While we were 'fresh, local, sustainable and organic' long before it became fashionable, we have declined to embrace the current concepts of celebrity and gimmickry in order to stand out in the crowd," Wilson says. "Honest, straightforward, and not over-complicated apply not only to our menu, but also our style of hospitality.
"We have become one of very few restaurants left that I might describe as 'old school,'" continues Wilson. "And by 'old school,' I mean white linens, fresh flowers, and matching china, crystal and silverware. Service is professional, attentive and unobtrusive, and we never over-crowd the restaurant in the pursuit of profits. As I'm fond of saying, 'It's a good thing we're not in this for the money.'"
Under the leadership of Executive Chef Kevin Ryan, the menu is surf and turf perfection with imaginative presentations and wine pairings suggested by Wilson himself, or any of the three waitstaff, all well-versed in wine.
Knowledge of the cellar is essential when there are 2,100 selections, with more than 250 Oregon Pinot Noirs from the past 12 vintages, plus more than 200 American Cabernet Sauvignons dating back to the early 1990s and approximately 175 French reds.
"Our beverage philosophy has a lot to do with options, experimentation, education and fun," Wilson explains. "We offer a wide variety of styles in a broad price range. Our enthusiasm goes a long way toward encouraging our guests to try new or different things from the list, but not at the expense of those who prefer to enjoy the more familiar."
No matter your preference on wine — or food — The Bay House deserves all the accolades it receives, including a 2016 Oregon Wine A-List Spotlight Award.
The Herbfarm
Washington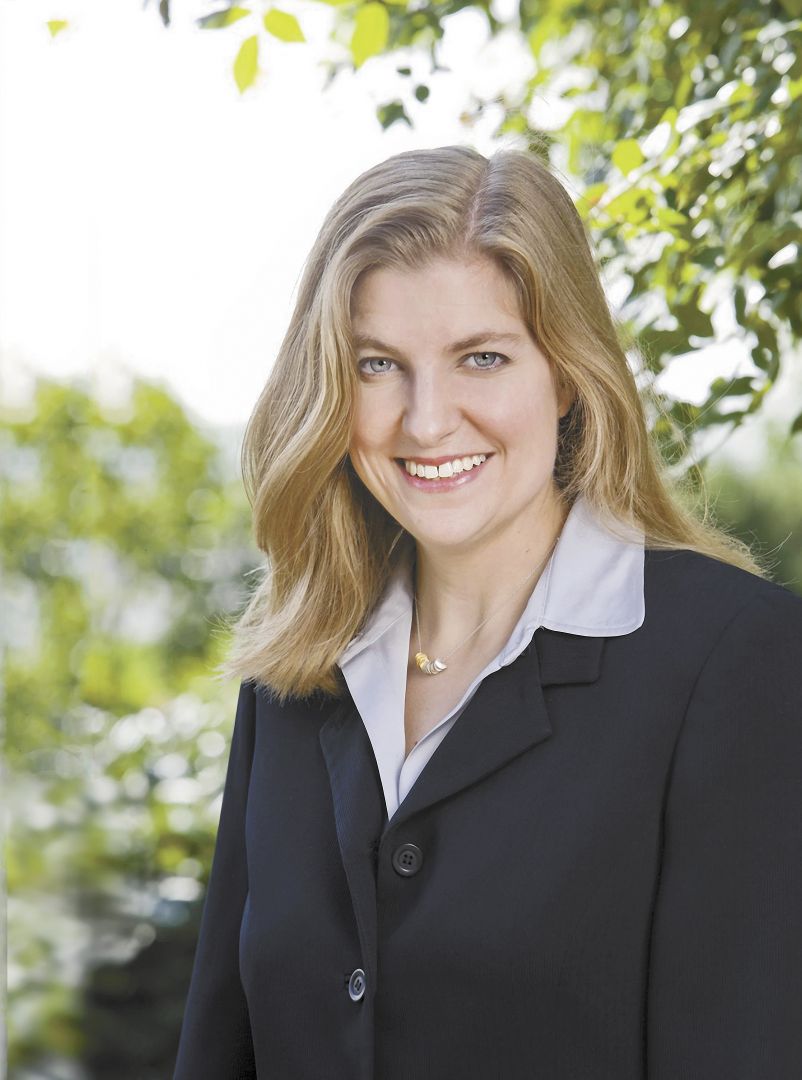 The Herbfarm in Woodinville, Washington, is like no other culinary experience in the Northwest.
Before guests even enter the farmhouse, the bocce ball court delights and the gorgeous kitchen garden — a tour is offered before every seating — intrigues as the ever-changing harvest of common and unusual produce supplies the chefs inside with inspiration — the restaurant's nearby farm helps supplement the ingredients.
Inside, the allure continues with a rich ambiance — including a classical guitarist — and worldly treasures all around — ask the waitstaff for the story of the century-old, sea-themed fireplace inside the "salon." Antique doors, wainscoting and stained glass give the restaurant an ages-old feel founders Ron Zimmerman and Carrie Van Dyck have embraced since The Herbfarm's beginning in 1985, when the couple converted the garage of his parents' house into the original restaurant space — during the fall of 1996, they built an addition, expanding the floorplan.
The nine-course dinner at The Herbfarm is considered one of the world's finest epicurean experiences and one of 49 five-diamond restaurants in the U.S. Helping maintain such a lofty status is Executive Chef Chris Weber, the youngest chef in that elite group.
With food comes wine, and at The Herbfarm, they take it seriously with three sommeliers in house. Led by Lisa Rongren, one of only a handful Americans to have earned Advanced Certification by the Court of Master Sommeliers, the wine program also features the talents of Sommelier Tysan Dutta; and in the kitchen is Sous Chef Jack Gingrich, a Level 1 sommelier.
A wine cellar open house begins about an hour before dinner for those interested in learning more about the 5,000-plus selections from its approximately 26,000 bottles. In addition, The Herbfarm has also made its own wine, yet to be released.
"We performed all of the vineyard and enological work in 2014 at Hollywood Hill Vineyard, one mile from The Herbfarm," says Zimmerman. "The resulting Puget Sound AVA Pinot Noir, called 'Ephemere,' will be bottled in the next few weeks. We will use it beginning with our '100-Mile Dinner' in August of 2017."
For the restaurant's dedication to wine — serving and, now, making — and its impressive collection of Oregon wines on its award-winning list, The Herbfarm has earned a 2016 Oregon Wine A-List Regional Spotlight Award.
Bilbo Baggins
Virginia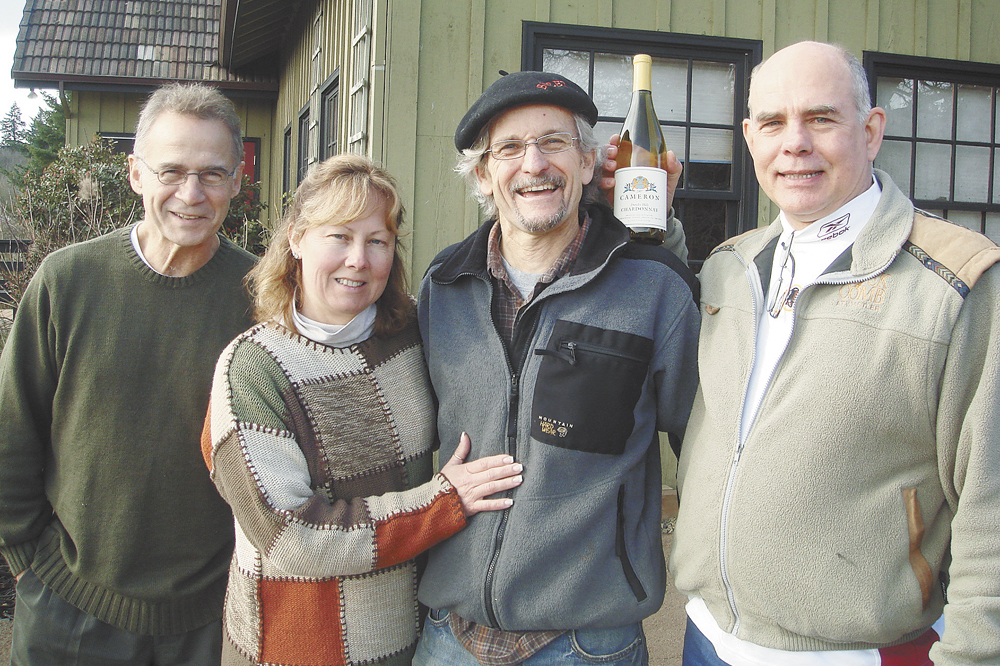 In the historic city of Alexandria, Virginia, the unusually named Bilbo Baggins Global Restaurant has won the hearts of many Oregon winemakers.
From numerous trips to the Willamette Valley, owners Michael and Linda Armellino have become sincere friends with many producers and developed a unique relationship with Oregon wine not often seen on the East Coast. When serving customers at the family restaurant the Armellinos started in 1980, they enjoy educating guests on the industry only 2,000 miles away.
"First and foremost, [customers] know that my wife and I are extremely passionate about our love of Oregon wine, and those friends we have made over the years who make the wonderful wine we serve at our restaurant and consume personally," Michael says. "That being said, they know that Oregon produces exceptional wine at a great perceived value; especially the Pinot Noirs as compared to Burgundy."
In an area considered affluent — a bedroom community of Washington, D.C. — Bilbo Baggins is far more casual and middle-of-the-road on price — or Middle Earth, we should say — but not on its offerings. Michael is magic in the kitchen, creating seriously good food. A favorite for many is the Muscovy duck breast served with Yukon gold mashed potatoes, grilled asparagus spears, roasted butternut squash and topped with a dollop of wild lingonberries.
Good friends, great food, Oregon wine, lots of beer — Green Dragon Pub is the Armellinos' adjacent bar. Sounds like a West Coast kind of place, a place that deserves a 2016 Oregon Wine A-List Regional Spotlight Award.
Soyokaze
Tokyo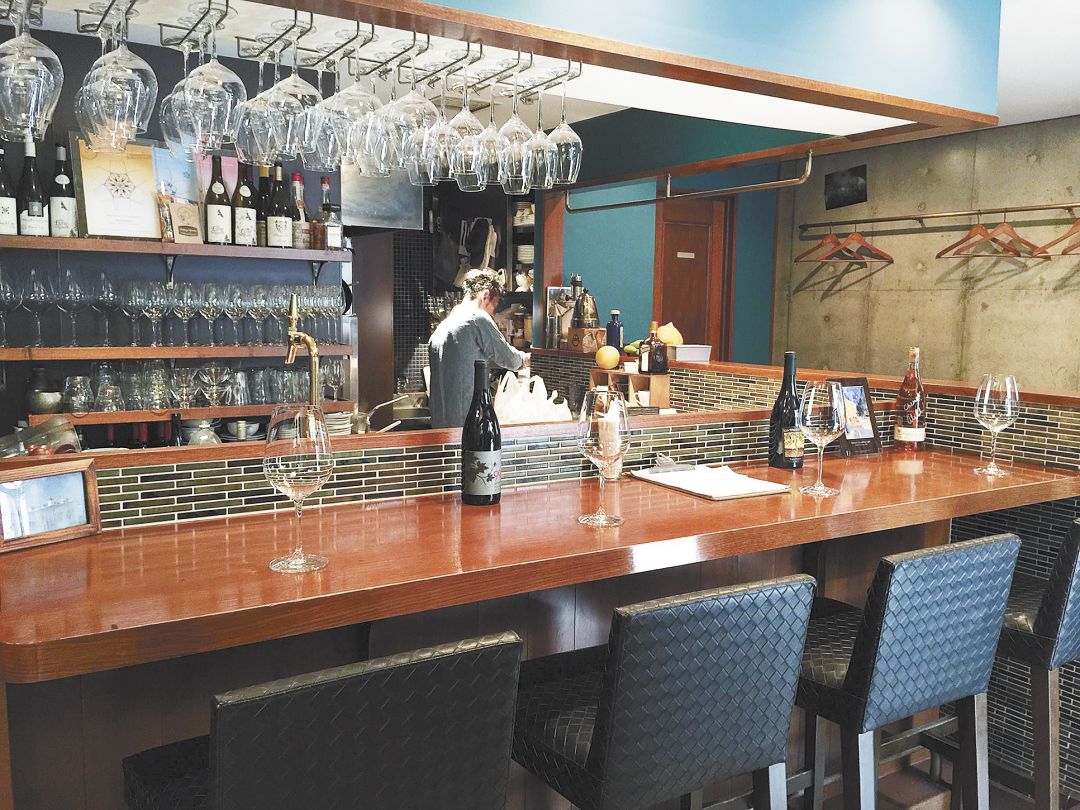 Across the Pacific Ocean in Tokyo, one of Oregon's biggest cheerleaders, Sato Keiji, is not shy about his love of the state's wine. In fact, the savvy businessman has created a restaurant/wine shop concept honoring his devotion: Soyokaze.
After spending five years working harvests and getting to know the wine community, Keiji fell in love with not just the wine but also the overall culinary culture of the region. On Keiji's blog, "Oregon Weekly," one of his more recent posts mentions a highly anticipated shipment of coffee from Portland ready for customers to stop by and try. Scroll down the page, and you'll discover a number of articles chronicling his adventures throughout the state, as well as the arrival of Oregon wines, ciders and beers.
Although the website does not contain the food or wine menus, first-hand accounts from industry members and a wine list sent for review reveals Keiji's concept is definitely worthy of an Oregon Wine A-List Regional Spotlight Award.
For a complete list of 2016 Oregon Wine A-List Award winners, visit http://www.oregonwine.org/a-list/