A is for Advocate
Presenting the 2016 Oregon Wine A-List Awards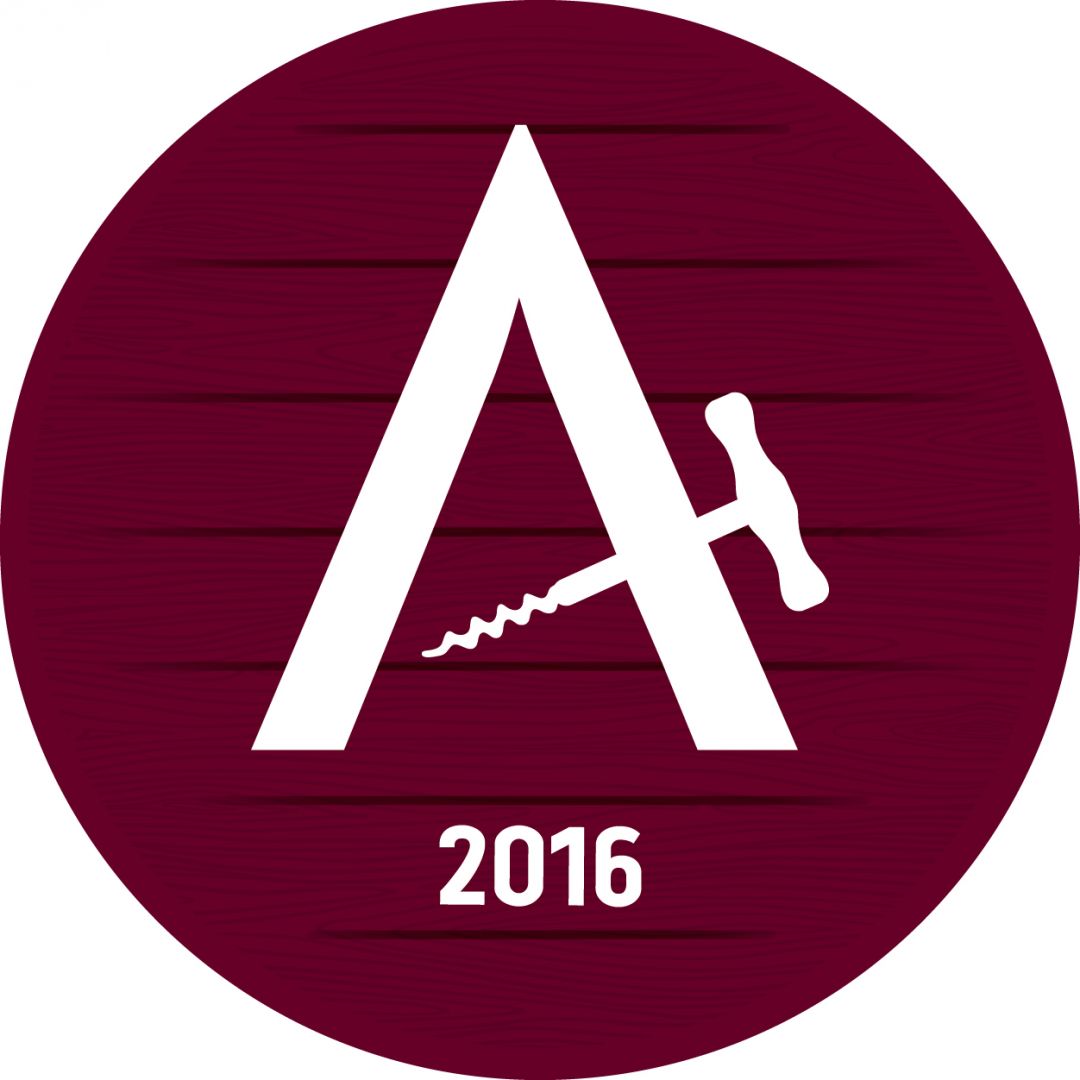 The people of Oregon take their food seriously and are proud to have access to such abundance from their own "backyard." From fresh seafood to grass-fed beef to all kinds of organic produce, the local ingredients featured at many of the state's restaurants are the makings for serious chef envy.
Add all the beverages produced with the same artisan mentality, and the Oregon dining scene is hard to top. Wine, coffee, beer, cider and spirits are integral to the state's culinary craze. It's difficult to think of food without drink, especially wine — no bias here.
For a surprising number of restaurants, homegrown wine is not as high a priority as other provisions. Regions in France, Italy and our neighbor to the south make up the majority of the selections. Meanwhile, wine made merely miles from the Rose City represents only a handful of wines on the big city's menus.
To bring awareness of Oregon wine to restaurants, here and beyond, Oregon Wine Press and Oregon Wine Board are proud to continue the Oregon Wine A-List Awards, honoring restaurants that truly support our world-class region.
The wine stewards who champion Oregon wine are not wanting for variety — from Albariño to Zinfandel — or quality, as wineries continue impressing judges, national media and more.
We know our wine can compete with the best anywhere in the world, and to those restaurants that share in our pride, OWP, OWB and the 600-plus wineries thank you for your support.
2016 Oregon Wine A-List Awards
Congratulations to the restaurants that have earned a spot on the 2016 Oregon Wine A-List. Those winning "Regional Spotlight Awards" — referred to as Regional Stars in 2015 — are listed below. These restaurants really set the bar in their approach to promoting Oregon wine. The winner of the "Wine Program of the Year" will be announced at the Oregon Wine Symposium, Feb. 23–24, in Portland.
2016 Regional Spotlight Awards
PORTLAND
Raven & Rose
RingSide Steakhouse
The Heathman Restaurant
WILLAMETTE VALLEY
Babica Hen Café
Jory Restaurant & Bar
SOUTHERN OREGON
The Steamboat Inn
Jacksonville Inn
COLUMBIA GORGE
Celilo Restaurant
COAST
Tidal Raves Seafood Grill
The Bay House
BEND
Sunriver Resort
WASHINGTON
The Herbfarm
NATIONAL
Bilbo Baggins Restaurant
INTERNATIONAL
Soyokaze
NOTE: If you don't see your favorite restaurant on the "Spotlight" list, please know these honors change each year. If you notice an Oregon wine-loving restaurant has been omitted from the A-List, please be sure to nominate it next year on Oregon Wine Board's website, www.oregonwine.org. If your regular restaurant is not on the list for its possible lack of home-grown wines, we encourage you to engage the management in an educational discussion of Oregon wine and its world-class status.
2016 Oregon Wine A-List Restaurants (complete list)
PORTLAND METRO
Allium
1914 Willamette Falls Drive, West Linn
503-387-5604
www.alliumoregon.com
The Bent Brick
1639 N.W. Marshall Street, Portland
503-688-1655
www.thebentbrick.com
Bluehour
250 N.W. 13th Avenue, Portland
503-226-3394
www.bluehouronline.com
Coopers Hall
404 S.E. Sixth Avenue, Portland
503-719-7000
www.coopershall.com
Crowne Plaza/Palm Garden Restaurant
1441 N.E. Second Avenue, Portland
503-233-2401
www.cpportland.com
Davis Street Tavern
500 N.W. Davis Street, Portland
503-505-5050
www.davisstreettavern.com
El Gaucho
319 S.W. Broadway, Portland
503-227-8794
www.elgaucho.com
five-o-three
21900 Willamette Drive, No. 201, West Linn
503-607-0960
www.restaurant503.com
Five Spice
315 First Street, Ste. 201, Lake Oswego
503-697-8889
www.fivespicerestaurant.com
The Heathman
1001 S.W. Broadway, Portland
503-790-7752
www.heathmanhotel.com
Higgins
1239 S.W. Broadway, Portland
503-222-9070
www.higgins.ypguides.net
Imperial
410 S.W. Broadway, Portland
503-228-7222
www.imperialpdx.com
Jake's Famous Crawfish
401 S.W. 12th Avenue, Portland
503-226-1419
www.mccormickandschmicks.com
Jo Bar & Rotisserie
715 N.W. 23rd Avenue, Portland
503-222-0048
www.jobarpdx.net
Laurelhurst Market
3155 E. Burnside Street, Portland
503-206-3097
www.laurelhurstmarket.com
Meriwether's
2601 N.W. Vaughn Street, Portland
503-228-1250
www.meriwethersnw.com
Muselet Restaurant
3730 S.W. Bond Avenue, Portland
503-265-8133
www.museletpdx.com
Ned Ludd
3925 N.E. MLK Jr., Blvd, Portland
503-288-6900
www.nedluddpdx.com
Nostrana
1401 S.E. Morrison Street, Portland
503-234-2427
www.nostrana.com
¡Oba! Restaurante
555 N.W. 12th Avenue, Portland
503-228-6161
www.obarestaurant.com
Paley's Place
1204 N.W. 21st Avenue, Portland
503-243-2403
www.paleysplace.net
Park Kitchen
422 N.W. Eighth Avenue, Portland
503-223-7275
www.parkkitchen.com
Portland City Grill
111 S.W. Fifth Avenue, Portland
503-450-0030
www.portlandcitygrill.com
Raven & Rose
1331 S.W. Broadway, Portland
503-222-7673
www.ravenandrosepdx.com
RingSide Steakhouse
2165 W. Burnside Street, Portland
503-223-1513
www.ringside.com
Roots Restaurant
19215 S.E. 34th Street, Ste. 110, Camas, WA
360-260-3001
www.rootsrestaurantandbar.com
Salty's on the Columbia
3839 N.E. Marine Drive, Portland
503-288-4444
www.saltys.com/portland
St. Jack
1610 N.W. 23rd Avenue, Portland
503-360-1281
www.stjackpdx.com
Tasty n Sons
3808 N. Williams Avenue, Portland
503-621-1400
www.tastynsons.com
Urban Farmer
525 S.W. Morrison Street, Portland
503-222-4900
www.urbanfarmerrestaurant.com
Veritable Quandary
1220 S.W. First Avenue, Portland
503-227-7342
www.veritablequandary.com
WILLAMETTE VALLEY
1847 Bar & Grill
505, Mullins Drive, Lebanon
541-451-1847
www.boulderfallsinn.com
Babica Hen Café
1410 Highway 99W, Dundee
503-538-7970
www.babicahencafe.com
The Barberry & 1882 Grille
645 E. Third Street, McMinnville
503-857-0457
www.KaosMac.com
Bentley's Grill
291 Liberty Street S.E., Salem
503-779-1660
www.bentleysgrill.com
Bistro Maison
729 N.E. Third Street, McMinnville
503-474-1888
www.bistromaison.com
The Blue Goat
506 S. Trade Street, Amity
503-835-5170
www.amitybluegoat.com
The Dundee Bistro
100 S.W. Seventh Street, Dundee
503-554-1650
www.DundeeBistro.com
The Joel Palmer House
600 Ferry Street, Dayton
503-864-2995
www.joelpalmerhouse.com
JORY @ The Allison
2525 Allison Lane, Newberg
503-554-2525
www.theallison.com
La Rambla Restaurant & Bar
238 N.E. Third Street, McMinnville
503-435-2126
www.laramblaonthird.com
Marché
296 E. Fifth Avenue, Eugene
541-342-3612
www.marcherestaurant.com
Nick's Italian Café
521 N.E. Third Street, McMinnville
503-434-4471
www.nicksitaliancafe.com
Orupa
500 Liberty Street S.E., Salem
503-588-3639
www.orupasalem.com
The Painted Lady
201 S. College Street, Newberg
503-538-3850
www.thepaintedladyrestaurant.com
Recipe – A Neighborhood Kitchen
115 N. Washington Street, Newberg
503-487-6853
www.recipenewbergor.com
Red Hills Provincial Dining
276 N. Highway 99W, Dundee
503-538-8224
www.dundeehills.org
Ruddick/Wood
720 E. First Street, Newberg
503-487-6133
www.ruddickwood.com
Silver Grille
206 E. Main Street, Silverton
503-873-8000
www.silvergrille.com
Subterra – A Wine Cellar Restaurant
1505 Portland Road, Newberg
503-538-6060
www.subterrarestaurant.com
Sybaris Bistro
442 First Avenue W., Albany
541-928-8157
www.sybarisbistro.com
Thistle
228 N.E. Evans Street, McMinnville
503-472-9623
www.thistlerestaurant.com
Tina's Restaurant
760 Highway 99W, Dundee
503-538-8880
www.tinasdundee.com
SOUTHERN OREGON
Alchemy @ The Winchester Inn
35 S. Second Street, Ashland
800-972-4991
www.alchemyashland.com
Bella Union
170 W. California Street, Jacksonville
541-899-1770
www.bellau.com
Jacksonville Inn
175 E. California Street, Jacksonville
800-321-9344
www.jacksonvilleinn.com
Kaleidescope Pizza
3084 Crater Lake Highway, Medford
541-779-7787
www.kaleidoscopepizza.com
Larks Home Kitchen Cuisine
212 E. Main Street, Ashland
541-488-5558
200 N. Riverside Avenue, Medford
541-774-4760
www.larksrestaurant.com
The Peerless Restaurant
265 Fourth Street, Ashland
541-488-6067
www.peerlesshotel.com
Pomodori
1789 Stewart Avenue, Medford
541-776-6332
www.pomodoriristorante.com
Prospect Historic Hotel
391 Mill Creek Drive, Prospect
541-560-3664
www.prospecthotel.com
Rogue Regency Inn Grill
2300 Biddle Road, Medford
541-770-1234
www.rogueregency.com
Smithfields Restaurant
36 S. Second Street, Ashland
541-488-9948
www.smithfieldsashland.com
The Steamboat Inn
42705 N. Umpqua Highway, Idleyld Park
541-498-2230
www.thesteamboatinn.com
COLUMBIA GORGE / MOUNT HOOD
Celilo Restaurant
16 Oak Street, Hood River
541-386-5710
www.celilorestaurant.com
Riverside
1108 East Marina Way, Hood River
541-386-4410
www.riversidehoodriver.com
Simon's at The Columbia Gorge Hotel
4000 Westcliff Drive, Hood River
541-387-5428
www.columbiagorgehotel.com
Solstice Wood Fire Café
501 Portway Avenue, Hood River
541-436-0800
www.solsticewoodfirecafe.com
Timberline Lodge
27500 E. Timberline Road, Timberline Lodge
800-547-1406
www.timberlinelodge.com
OREGON COAST
The Bay House
5911 S.W. Highway 101, Lincoln City
541-996-3222
www.thebayhouse.org
Bridgewater Bistro
20 Basin Street, Astoria
503-325-6777
www.bridgewaterbistro.com
The Gallery / Bandon Dunes
57744 Round Lake Drive, Bandon
541-347-4380
www.bandondunesgolf.com
Redfish
517 Jefferson Street, Port Orford
541-366-2200
www.wix.com/redfishportorford
Restaurant Beck
2345 U.S. 101, Depoe Bay
541-765-3220
www.restaurantbeck.com
Stephanie Inn Dining Room
2740 S. Pacific Street, Cannon Beach
800-633-3466
www.stephanie-inn.com
Tidal Raves Seafood Grill
279 U.S. 101, Depoe Bay
541-765-2995
www.tidalraves.com
CENTRAL OREGON
900 Wall
900 N.W. Wall Street, Bend
541-323-6295
www.900wall.com
Ariana Restaurant
1304 N.W. Galveston Avenue, Bend
541-330-5539
www.arianarestaurantbend.com
Greg's Grill
395 S.W. Powerhouse Drive, Bend
541-382-2200
www.gregsgrill.com
Sunriver Resort
17600 Center Drive, Sunriver
800-801-8765
www.sunriver-resort.com
Zydeco Kitchen
919 N.W. Bond Street, Bend
541-312-2899
www.zydecokitchen.com
WASHINGTON
Canlis
2576 Aurora Avenue N., Seattle, WA
206-283-3313
www.canlis.com
The Herbfarm
14590 N.E. 145th Street, Woodinville, WA
425-485.5300
www.theherbfarm.com
RN74
1433 Fourth Avenue, Seattle, WA
206-456-7474
www.michaelmina.net
Terra Plata
1501 Melrose Avenue, Seattle, WA
206-325-1501
www.terraplata.com
The Whale Wins
3506 Stone Way N., Seattle, WA
206-632-9425
www.thewhalewins.com
The Willows Inn
2579 W. Shore Drive, Lummi Island, WA
360-758-2620
www.willows-inn.com
NATIONAL
Artist Point
901 Timberline Drive, Lake Buena Vista, FL
407-939-3463
www.disneyworld.disney.go.com/dining
Bern's Steak House
1208 S. Howard Avenue, Tampa, FL
813-251-2421
www.bernssteakhouse.com
Bilbo Baggins
208 Queen Street, Alexandria, VA
703-683-0300
www.bilbobaggins.net
Blood & Sand
1500 St. Charles Street, St. Louis, MO
314-241-7263
www.bloodandsandstl.com
The Boarding House
720 N. Wells Street, Chicago, IL
312-280-0720
www.boardinghousechicago.com
Canoe
4199 Paces Ferry Road S.E., Atlanta, GA
770-432-2663
www.canoeatl.com
City Winery
1200 W. Randolph Street, Chicago, IL
312-733-9463
www.citywinery.com/chicago
Delmonico Steakhouse
3355 S. Las Vegas Boulevard, Las Vegas, NV
702-414-3737
www.emerilsrestaurants.com
The Dutch
131 Sullivan Street, New York, NY
212-677-6200
www.thedutchnyc.com
Eiffel Tower Restaurant
3655 S. Las Vegas Boulevard, Las Vegas, NV
702-948-6937
www.eiffeltowerrestaurant.com
Farallon
450 Post Street, No. 4, San Francisco, CA
415-956-6969
www.farallonrestaurant.com
Galley & Garden
2220 Highland Avenue S., Birmingham, AL
205-939-5551
www.galleyandgarden.com
Gramercy Tavern
42 E. 20th Street, New York, NY
212-477-0777
www.gramercytavern.com
Grill 23
161 Berkeley Street, Boston, MA
617-542-2255
www.grill23.com
L'Espalier
774 Boylston Street, Boston, MA
617-262-3023
www.lespalier.com
Prospect Restaurant
300 Spear Street, San Francisco, CA
415-247-7770
www.prospectsf.com
Salt 88
3623 N. 129th Street, Omaha, NE
402-991-9088
www.salt88.com
Sonnenalp
20 Vail Road, Vail, CO
970-476-5656
www.sonnenalp.com
Twisted Cork Bistro
10730 Pacific Street, Omaha, NE
402-932-1300
www.twistedcorkbistro.com
INTERNATIONAL
Clarion Hotel Post Norda Bar & Grill
Göteborg, Sweden
www.nordabargrill.se
Dorsia Hotel & Restaurant
Göteborg, Sweden
www.dorsia.se/en
The Oregon Bar & Grill
Tokyo, Japan
Soyokaze
Tokyo, Japan