Calendar Home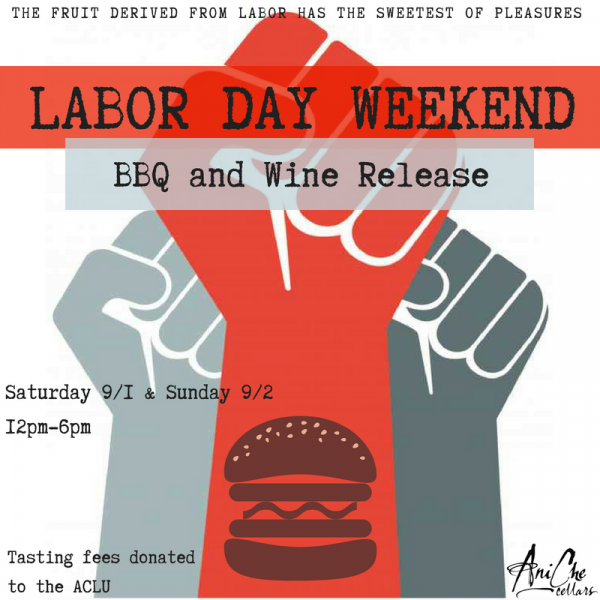 Labor Day Weekend BBQ and Wine Release @ AniChe
Celebrate the hard work you do this Labor Day Weekend and join us for our annual Lamb Burger BBQ and release of 7 Gables!

The menu:
- $12 lamb burgers (or kabobs for glutards like Rachael) on brioche bun (add avocados, cheese and bacon for extra $3)
- $10 Zenner's dogs
- Potato salad
- Tabouli
All lovingly made by our very own Ani, Tom, Che and Surreal!

Pair with 7 Gables special $5 glass pour
$10 tasting fees will be donated to ACLU.
"The fruit derived from labor has the sweetest of pleasures"