Calendar Home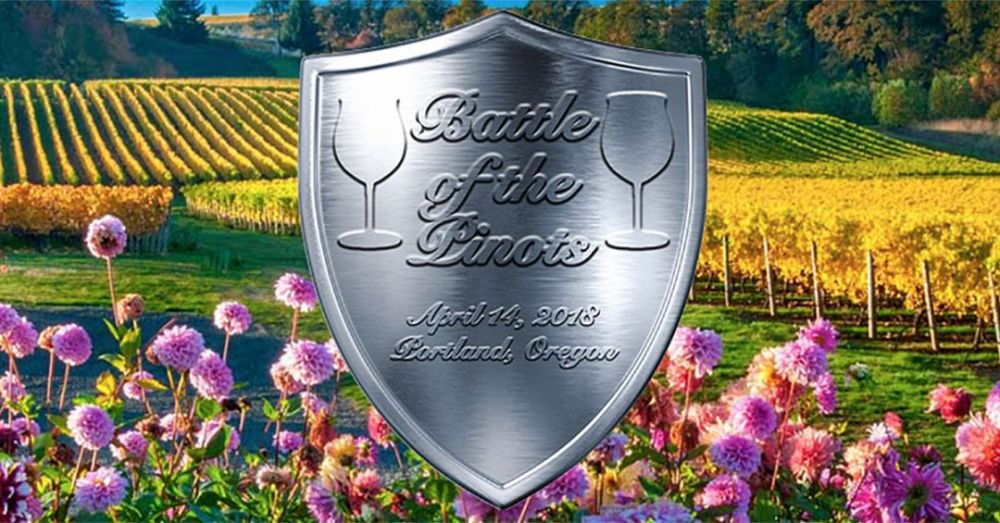 Battle of the Pinots
Battle of the Pinots is an evening of education and entertainment, celebrating Oregon's Pinot Noir region. The evening will feature a professional tasting and educational session, followed by pairings of Oregon Pinot Noir with a wonderful catered dinner. Attendees will be able to bid on extraordinary Pinots from our region.
All proceeds benefit the Oregon Crusaders, a Portland-based, life-changing and immersive youth performing arts organization that serves over 250 young people ages 14-21 each year.
Donate 6 or more bottles of premium Oregon Pinot Noir, and get free admission! Email drphil@oregoncrusaders.org for details.
Fee: $100-$120